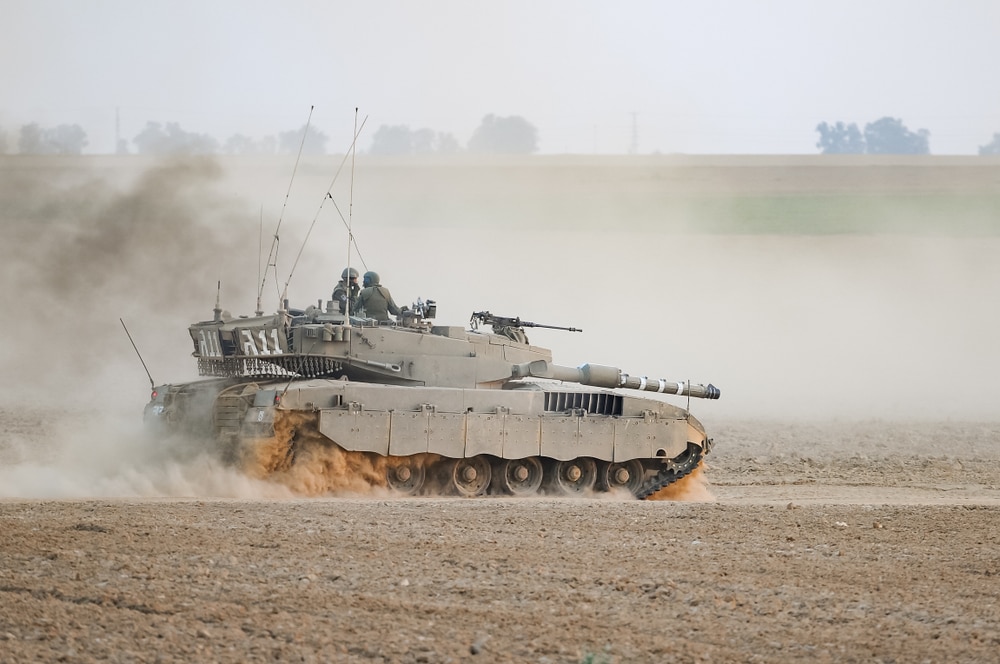 In retrospect, 2019 may come to be known in Israel as the year of preparation for war with Iran. During this period, the IDF upgraded its war capabilities, while Israel's leaders prepared the public for a major conflict.
In October, the cabinet convened to address the possibility of a wide-scale Iranian attack on Israeli targets. Officials provided few details, but made clear that Israel was facing a significant threat.
Subsequently, a senior military official warned that a war with Iran was becoming likelier. Meanwhile, Prime Minister Benjamin Netanyahu made cryptic, menacing remarks about the growing danger.
The gravity of the situation prompted officials to issue some stark warnings to Iran. Former defense minister Avigdor Lieberman declared that Israel should view a wide-ranging Iranian attack as an "unconventional strike" and respond with devastating force.
Soon after, IDF Chief of Staff Aviv Kochavi told reporters that the army was escalating its war preparations. Israel was deeply concerned by Iran's military presence in Syria and by efforts to supply Hezbollah in Lebanon with precision-guided missiles, Kochavi said.
Meanwhile, a former army general warned that Israel was ill-prepared to counter a massive Iranian missile offensive. Heavy barrages at Israeli cities would turn the country into a "disaster zone," Major General (res.) Yitzhak Brik said.
Air Defenses on High Alert
By late October, reports surfaced that the IDF was readjusting its air defenses in order to counter a potential missile or drone attack. Air Force commander Amikam Norkin confirmed the high state of alert and stated that Israel was facing a formidable Iranian challenge.
In early November, a senior military officer reinforced the seriousness of the Iranian threat in a briefing leaked to the press. Regional tensions could explode in 2020, he warned, thus hinting at the timeline of Israel's war preparations.
Shortly thereafter, the IDF announced a nationwide drill to test the army's upgraded alert system for incoming missiles. As it turned out, Israel utilized the system in real time within days, during a brief round of fighting around Gaza.
In the final months of 2019, the IDF intensified its war drills, with an eye on the northern border. In mid-November, the army launched a surprise drill to test the readiness and operational capabilities of troops in the north.
On November 20, Israel and Iran moved a step closer to an all-out war. The IDF launched wide-ranging airstrikes on Iranian and Syrian targets in Syria in response to rockets fired at Israel. This pushed the conflict into a more volatile phase and made eventual Iranian retaliation likelier.
Days later, Netanyahu urged the international community to support Israel's military campaign against Iran. In a cabinet meeting, the prime minister said that IDF strikes against Iranian targets in Syria will continue.
Close Coordination With US
December brought a further escalation of tensions and acceleration of military exercises. Moreover, newly appointed Defense Minister Naftali Bennett promoted a more aggressive IDF campaign to thwart Iran's plans in the Syrian theater.
Early in December, Netanyahu traveled to Portugal to meet US Secretary of State Mike Pompeo. The meeting was "critical" to the security of Israel and focused entirely on the Iran threat, the PM said without elaborating. Later that month, senior US military officials flew into Israel for unspecified discussions with their IDF counterparts.
Meanwhile, Israel carried out a mysterious long-range missile test seen as a message to Iran's rulers. According to foreign reports, the army fired a ballistic missile capable of carrying a nuclear warhead.
The IDF continued to train at a ferocious pace, with more drills simulating wartime scenarios. The army's efforts, which included a joint exercise in Cyprus by the Air Force and elite infantry units, increasingly focused on a potential clash with Hezbollah.
In parallel, Netanyahu warned that Israel will respond forcefully to any attack from Lebanon. Shortly thereafter, Israel intensified its diplomatic campaign against Hezbollah.
Meanwhile, IDF drills continued, including a four-day exercise that featured large movements of troops and equipment in the north.
Kochavi's Message
On December 23, Syria reported yet another Israeli offensive on military targets in the country. The wide-ranging airstrikes signaled that Israel has no intention of halting its campaign against Iran, even at the cost of a major flareup.
Just before the year ended, military chief Kochavi told Israelis what was in store in no uncertain terms. The IDF is preparing for a limited clash — or worse — with Iran in 2020, Kochavi said in a rare public speech.
The year of preparation is now over. The army stands ready to defend the country and push into enemy territory if called upon. Will such war end quickly, or carry on for long weeks with devastating consequences and dramatic implications?
One way or another, 2020 is shaping up to be a fateful year for Israel, and for the Middle East as a whole.