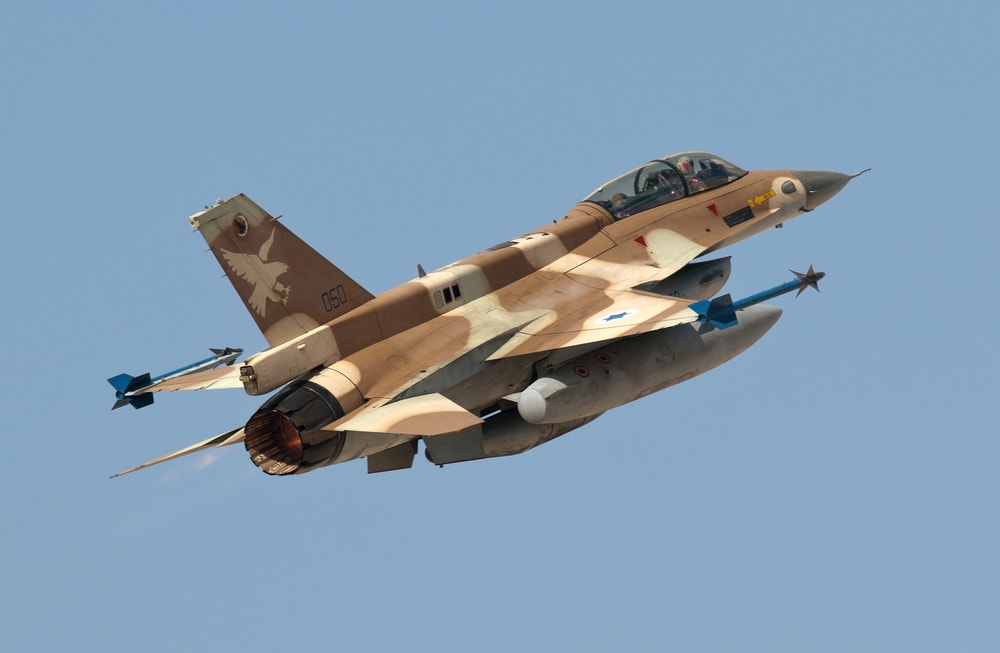 Syria reported late Sunday that it was facing a major Israeli missile and drone offensive. The alleged Israeli strike targeted a wide range of sites in Damascus and elsewhere, including airports. Sonic booms were also reported in Lebanon's airspace.
Syria claimed that it shot down three attack drones in the skies above the Hama airport, official news agency SANA reported. The agency added that Syria's air defenses also intercepted Israeli missiles fired at unspecified targets.
Lebanese newspaper Al-Akhbar reported that Israel struck in two waves, with missiles fired from the Lebanon coast and from the Golan Heights. According to the report, the IDF targeted weapons storage facilities.
Military Airbase Hit
In Damascus, observers reported huge blasts and claimed that the city's airport was struck by missiles. The attack reportedly also targeted the T4 military airbase, which Israel bombed in the past due to alleged Iranian weapons stored on site.
The Syrian Observatory for Human Rights said that the missile attack hit positions belonging to the Syrian government and to Iranian forces. Ambulances rushed to the areas under attack, the group said.
Unconfirmed social media accounts reported numerous casualties in the latest series of strikes, daily newspaper Yediot Aharonot said. It was unclear whether Israel hit any Iranian operatives based in Syria as part of the offensive.
Israel Prepares for Iranian Response
A day earlier, an apparent drone attack targeted three oil and gas refineries in the Syrian city of Homs. Syrian authorities called the strike a "terror attack" but did not say who was behind it.
Iran previously warned that it will no longer accept Israeli strikes on its forces and will respond in kind to any future attacks. Israel has been on alert for Iranian assaults and is likely to retaliate harshly to any military moves by Iran.
The IDF declined to comment about the latest wave of strikes in Syria. Last week, Defense Minister Naftali Bennett toured the northern border and warned that Israel will escalate its military campaign to push Iranian forces out of Syria.
The Israeli army is "increasing the pressure" on Iran, Bennett said after observing a military drill near the border. The latest strikes may indicate that the IDF is indeed set to expand its assaults in Syria, despite Russian warnings that Israel's strikes in the country breach international law.