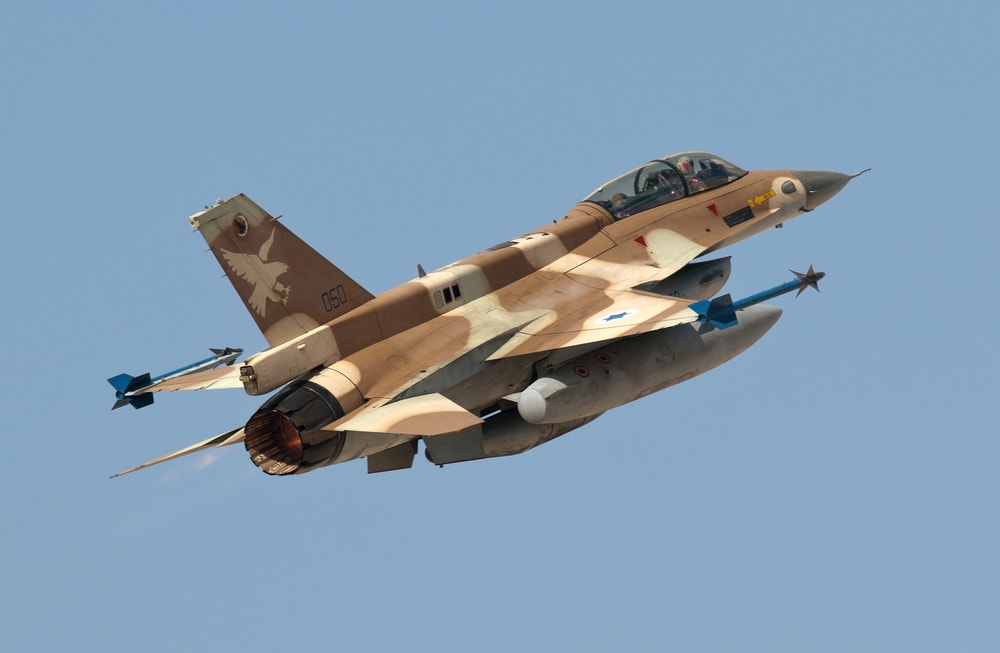 The IDF's wide-ranging bombing of Iranian and Syrian targets early Wednesday puts the Israel-Iran conflict on a direct warpath. Escalating dynamics of Iranian and Israeli punches and counter-punches run the risk of exploding into an all-out war.
The Israeli army announced on Twitter that it carried out "wide-scale strikes of Iranian Quds Force & Syrian Armed Forces targets in Syria." The extensive airstrikes were a response to rockets fired at Israel from Syria by Iranian proxies on Tuesday, the IDF said.
Notably, the army did not maintain its customary silence and openly publicized the operation. This was a signal that Israel is prepared to take its campaign against Iran to the next level and will not be deterred by threats of Iranian retaliation.
The IDF said that it bombed dozens of targets, including surface-to-air missiles, arms depots, military bases and headquarters in Syria. IDF Spokesman Hidai Zilberman said that the army "will not accept Iranian entrenchment on our border."
The army said that it also destroyed several Syrian air defense batteries after they fired a missile at IDF aircraft.
Bennett Warns Iran's Leaders
Newly appointed Defense Minister Naftali Bennett conveyed an aggressive message to Iran's rulers following the strikes.
"The rules have changed. Those who fire at Israel by day will not be sleeping at night," he said. "Our message to Iran's leaders is simple: You are no longer immune."
An Israeli defense official estimated that some Iranians were killed in Wednesday airstrikes, which he said targeted some 20 sites in Syria. "The main objective was to hit Iran," the unnamed source told the Ynet website. "We are boosting our defenses in case of retaliation."
The latest escalation follows Iranian threats to retaliate for any IDF operations in Syria and elsewhere. As Israel has no intention of halting its military campaign, Jerusalem and Tehran are now set to embark on a boxing match that could quickly get out of control.
Expert Calls for 'Aggressive' Approach
An Israeli expert recently argued that Israel should take an "aggressive new strategic approach" against Iran, while engaging with the United States and Russia. "Coordination with the US and consultation with Russia are critically important," Professor Eytan Gilboa wrote.
Israel should also threaten "direct and massive retaliation" to a large-scale Iranian attack, Gilboa said. However, even a limited attack could end up escalating the Israel-Iran conflict into an all-out war, he warned.
Israel has been on high alert for some weeks now for the possibility of a major Iranian strike, and has warned that it will retaliate forcefully. Meanwhile, the IDF has been accelerating its war preparations and recently held a large war drill in northern Israel.