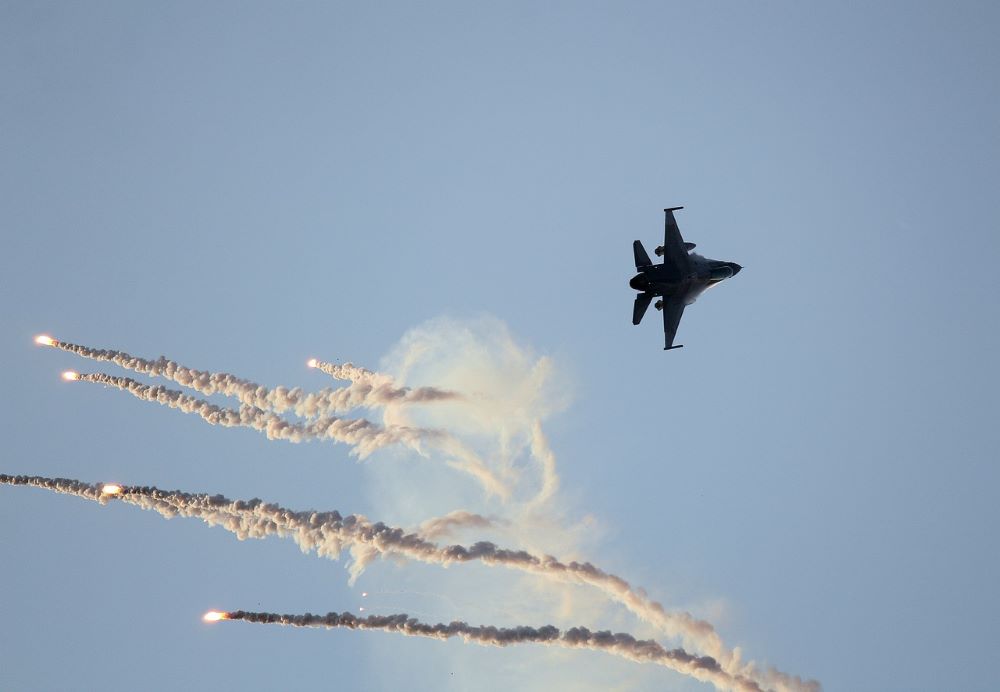 Prime Minister Benjamin Netanyahu warned Sunday that Israel will continue its relentless military campaign against Iran. All countries should exert more pressure on Tehran and support Israel's actions, he said.
Speaking at the weekly cabinet session, Netanyahu stressed that Iran was not only attacking its neighbors, but also its own people. "In recent weeks, they have slaughtered hundreds of Iranian citizens," he charged.
"This is a tyrannical regime par excellence, and its image and true face are now being exposed to the entire world," Netanyahu said. "This is the largest terrorist regime in the world, toward its own citizens as well."
Netanyahu then called on the international community to apply growing pressure on Iran, and to support Israel's ongoing strikes on Iranian targets. "We have taken action, and will continue to do so," the prime minister said.
Netanyahu also warned Iran last week, after the IDF carried out extensive airstrikes in response to rocket fire from Syria. "I have made it clear that whoever hurts us — we will hurt him," he said. "We will continue to vigorously maintain the security of Israel."
US Military Chiefs Visit Israel
Netanyahu's latest comments follow a stark warning by a top US general about the possibility of yet another major Iranian strike in the region. "My judgment is that it is very possible they will attack again," Gen. Kenneth F. McKenzie, the US military's Central Command chief, told the New York Times.
Netanyahu cited the US general's warning in Sunday's cabinet session and confirmed that Iran was indeed planning "additional attacks."
Netanyahu later toured the northern border with senior defense officials, and again warned that Iran was planning to attack Israel. "I can confirm that we are moving forward with our plans to thwart this aggression by various means," he said.
Meanwhile, senior US military officials visited Israel in recent weeks amid the growing regional tensions. Earlier this month, Gen. McKenzie was in Israel to meet with senior defense officials.
On Sunday, Chairman of the Joint Chiefs of Staff Mark A. Milley arrived for a meeting with IDF Chief Aviv Kochavi.
General Milley's visit is part of the cooperation between the two armed forces, the IDF said, adding that the two military chiefs will discuss regional developments. No further details were provided.
Last week, US Air Force Chief of Staff David Goldfein visited Israel and met with Kochavi and other senior IDF officers.
"If I have one message, it is that we stand shoulder to shoulder with you," General Goldfein said during the visit. "We always have, and we always will."