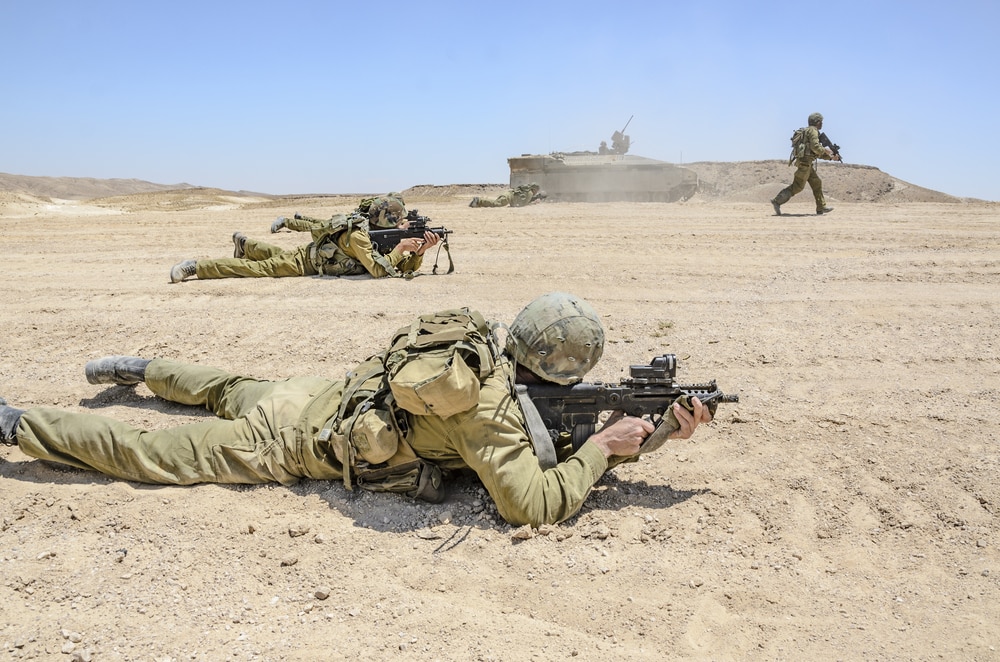 The upsurge and focus of IDF activity in recent weeks suggest that Israel is preparing for a war with Hezbollah. Meanwhile, Prime Minister Benjamin Netanyahu warned that Lebanon will pay a heavy price for any attack from its territory.
In parallel, the army launched another large war drill near the northern border.
Netanyahu's remarks at Sunday's cabinet meeting followed a recent Iranian threat to destroy Tel Aviv from Lebanon. The menacing message revealed that "Hezbollah is simply Iran's arm in Lebanon against Israel," the prime minister said.
"I would like to make it clear that if Nasrallah dares to attack Israel, the organization and the Lebanese state that enable aggression from its territory against us will pay a very heavy price," Netanyahu warned.
Meanwhile, the IDF announced Sunday the launch of an extensive four-day military exercise in northern Israel. "The drill will feature large movements of forces, vehicles, and aircraft," the army said in a statement. "Explosions will be heard in the Galilee and Golan regions."
IDF Prepares for War in North
The exercise follows an uptick in military preparations focused on Israel's northern theater, and particularly on the Hezbollah threat. Earlier this month, large IDF artillery forces simulated a war against Hezbollah in a Jordan Valley exercise.
Also in December, elite IDF units trained with the Air Force in Cyprus to prepare for major combat operations. The training site enabled troops to operate in unfamiliar territory that resembles Lebanon's topography.
The IDF said that the latest exercise was part of the army's routine training program. However, the military also held a major drill in Northern Israel last month. The intense pace signals that defense officials may see a high risk of war, with a clear focus on Hezbollah.
Hezbollah Redeploys Near Border
A report last week warned that Hezbollah commandos have redeployed near Israel's border. The group and its Iranian masters may seek a limited conflict with the IDF, daily newspaper Haaretz reported.
The army fears that the group's elite fighters could attempt a surprise attack to take over border communities or IDF posts, the paper said.
In parallel, officials in Lebanon are deeply concerned about the prospect of war at this time. Reports about the Iranian threat to flatten Tel Aviv elicited protests by Lebanese officials and media, and were later denied by Iran.
Meanwhile, Hezbollah faces mounting domestic criticism as popular protests in Lebanon continue. The group is reportedly also under financial strain as its paymasters in Iran cope with a major economic crisis. Given these circumstances, Israel may see a unique opportunity to strike.