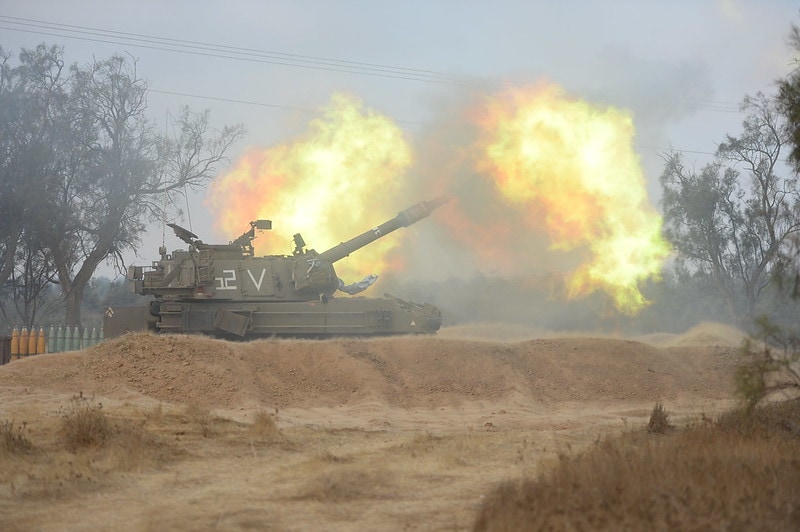 The IDF revealed more details about its plans for the next war against Hamas in Gaza. The information was apparently released as a warning signal to terror groups after rockets were fired at Israel for two days in a row.
The IDF already compiled a list of hundreds of targets that can be bombed in a very short time span, a senior officer told N12 News. The command center coordinating the strikes increased its staff significantly and comprises 50 soldiers, including intelligence, Air Force, artillery, Navy and Shin Bet reps, the report said.
The army boosted the speed of detecting terror assets and the accuracy of hitting them by using advanced technology, the officer said. Unique software tools now analyze the data on every target, pinpoint the best ones and design plans for attacking them, he said.
The army deploys specialized teams focusing on specific enemy threats such as terror tunnels and rockets, the senior officer added. The army can neutralize key Hamas capabilities and quickly disrupt its entire chain of operations, he said.
IDF develops new weapons
Meanwhile, IDF experts are developing more powerful and accurate weapons for use in Gaza. Math and technology specialists combine high-grade intelligence, advanced tech and sophisticated algorithms to upgrade the army's munitions, Ynet reported.
The experts perfected the weaponry used to destroy terror tunnels by analyzing the terrain and carrying out numerous tests, a high-ranking officer told Ynet. This enables the IDF to target tunnels with great accuracy and destroy them from the air without causing civilian casualties, she said.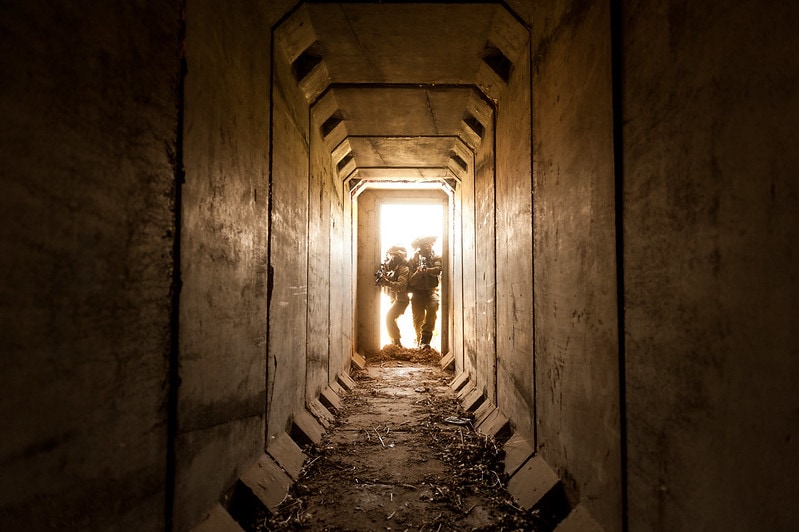 The army also developed unique methods for eliminating terror leaders and toppling high-rises with pinpoint precision, the report said. Notably, the IDF's new doctrine for war in Gaza calls for rapidly destroying residential buildings used as terror hubs.
The new tactics were already used in the assassination of senior Islamic Jihad commander Baha Abu al-Ata in 2019, the Ynet report said.
Hamas drone threat
In recent years, the Israeli government has been avoiding broad conflicts in Gaza while the IDF builds up its strength. As part of this policy, the army often responds to rocket attacks with limited strikes and refrains from initiating major combat operations.
This approach will likely continue as long as attacks from Gaza are minor, but some developments could prompt Israeli leaders to rethink this strategy.
Most alarmingly, Hamas continues to build its military power and improve its capabilities on all fronts. A special concern is the development of sophisticated drones for terror purposes.
An IDF officer told Walla! News that Hamas regularly deploys small drones to photograph Israeli troops, while building large UAVs for use in the next Gaza war.
Testing new war doctrine
However, there is another factor that could ultimately trigger a large Israeli operation in Gaza.
The IDF has been working on a new war doctrine premised on intensive firepower, state-of-the-art technology, and growing reliance on elite units. Sooner or later, the army will need to apply and test this strategy on a real-life battlefield.
Gaza could be the ideal war theater for testing the new doctrine. The Strip poses complex operational challenges, but also a more convenient combat environment compared to other arenas. Hezbollah remains far stronger than Hamas, and fighting in a smaller geographic zone would be less demanding than an all-out war in Lebanon or Syria.
Moreover, a successful campaign in Gaza could serve as a powerful deterrent elsewhere. If the IDF can demonstrate its superb power in a fight against Hamas, Hezbollah and other hostile forces may think twice about provoking Israel in the future.