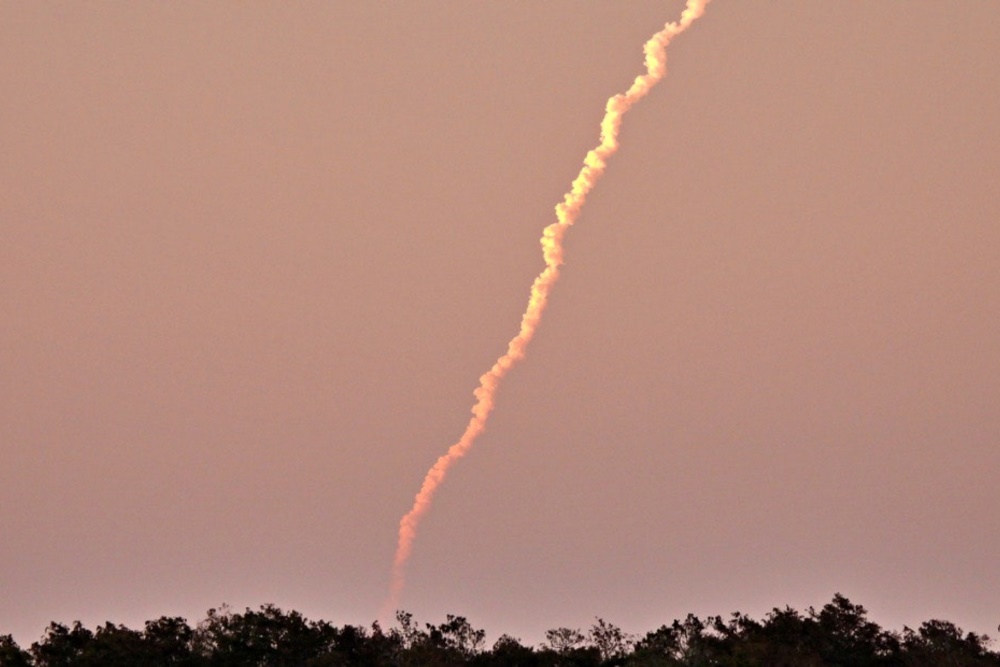 Terrorists in Gaza fired 25 rockets at Israel so far this week as military tensions in the region skyrocket. Red alert sirens were triggered again in southern Israel communities early Friday morning as residents reported explosions.
The IDF later said that seven anti-aircraft rockets from the Gaza Strip exploded in the air. Five were launched at Israeli territory and two toward the sea. The army did not activate the Iron Dome air defense system.
The Palestinians apparently fired improvised rockets with a timer to ensure that they explode in high altitude, Mako reports. Such rockets primarily aim to disrupt the lives of Israeli residents but may also damage Israeli aircraft, the report says.
However, the rockets have been ineffective so far and appear to pose minimal risk to the Israeli Air Force.
The latest rocket launches followed clashes on Temple Mount as Israeli security forces cleared rioters from the Al-Aqsa mosque. Following the clashes, terror groups in Gaza threatened that Israel would pay a heavy price and that Israeli actions would open the "gates of hell."
Defense Minister Yoav Gallant visited an Iron Dome battery in southern Israel, where he was briefed on the recent events on the Gaza front. Gallant issued a harsh warning, saying that Israel "will cripple anyone who tries to harm us" and that enemies will regret taking action against Israel.
Meanwhile, Hamas chief Islamic Haniyeh landed in Lebanon for meetings in Beirut. The Hamas terror leader is expected to coordinate the group's actions and policies with Hezbollah.
Tensions in the region are high as the risk of a violent eruption on multiple fronts increases. Defense Minister Gallant ordered the army to elevate readiness on all of Israel's borders to respond to any potential attacks.