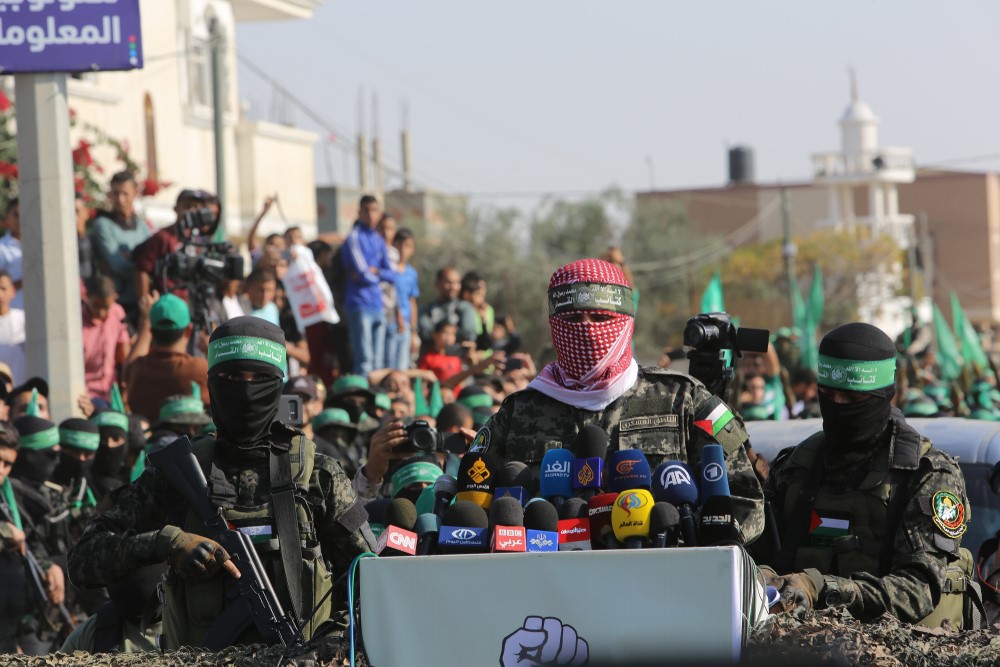 Hamas is planning to abduct Israeli soldiers on the Gaza border to secure the release of top terrorists. The group is advancing an abduction operation after failing to secure a prisoner swap with Israel, Kan News reports.
The Hamas wish list includes prominent terror leaders and bomb-makers responsible for major suicide bombings and multiple deaths, Kan says.
The report adds that Hamas intends to launch a surprise raid at a time when Israeli forces are not on alert. Earlier reports suggest that Hamas may try to blow up the Gaza border barrier with a car bomb to gain access into Israel.
An abduction of Israeli soldiers will certainly trigger a devastating military response and a war in Gaza. However, Hamas is aware of the stakes and is willing to pay a heavy price, the Kan report says.
Hamas collects intelligence
Hamas is engaged in regular patrols and surveillance to collect intelligence on IDF soldiers, Walla News reported earlier. Hamas cells also continue to dig tunnels to enable terrorists to move close to the border fence and blow it up with explosives, the report said.
The IDF keeps a close watch on Hamas activities and regularly exposes and destroys potential hiding spots near the border. The army recently held a drill to simulate an infiltration attempt by Hamas naval commandos, Walla said.
Notably, Israel has completed the construction of a formidable barrier to block infiltration attempts, and closely monitors threats at sea.
However, Hamas is counting on its elite forces to breach this defensive shield and operate in Israeli territory. Their training is rigorous with a focus on the use of weapons, explosives, and advanced tactics to overcome Israel's border defenses.