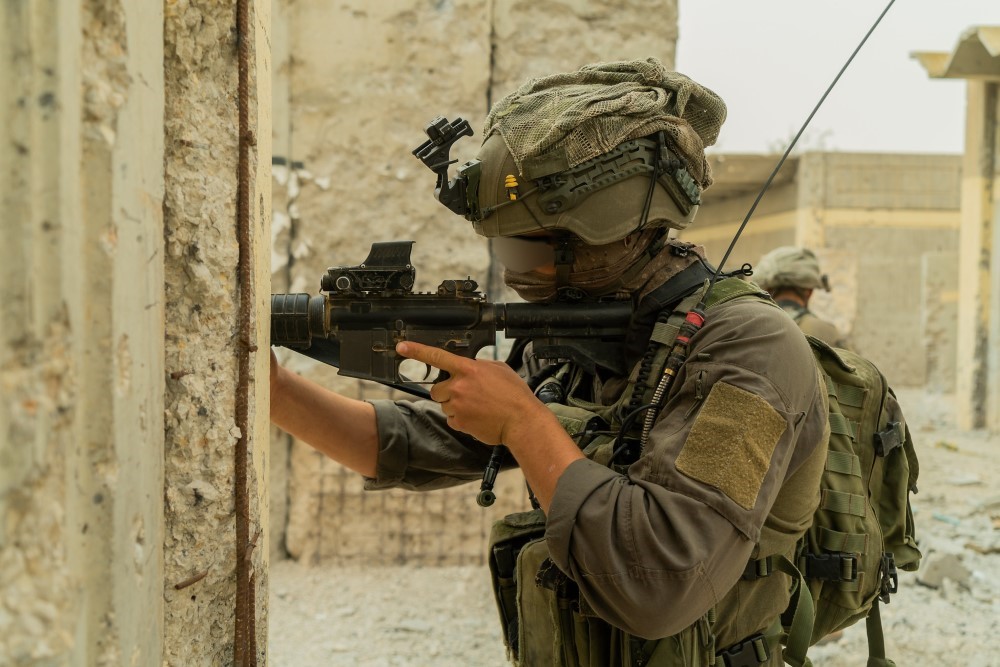 Israeli elite forces killed at least 9 terrorists in a major gunfight in the Jenin refugee camp. The army and security services launched an urgent raid to thwart a large terror attack in Israel.
Undercover forces hiding in a milk truck entered the heavily fortified terror hub to hunt for an Islamic Jihad cell, Kan News reported. More troops from other elite units poured into the camp to counter heavy resistance by Palestinian gunmen.
The IDF launched the daylight operation after Shin Bet obtained pinpoint intelligence about an imminent terror plot.
The camp turned into a hectic battle scene as Israeli soldiers came under heavy fire of terrorists armed with rifles and explosive devices. The army deployed hundreds of troops in the operation, an IDF officer told N12 News.
An elderly Palestinian woman was reportedly killed in the crossfire. The IDF said that it did not target civilians or use armed drones placed on standby for the operation.
Iron Dome on alert
Hamas and Islamic Jihad held an emergency session following the firefight to plan their next moves. Israeli forces are on high alert as the risk of rocket attacks from Gaza increased sharply.
The IDF elevated the readiness of Iron Dome and will mobilize a paratrooper battalion to the West Bank, Walla News reported.
Prime Minister Benjamin Netanyahu is receiving regular updates and will meet with defense chiefs today. The high tensions will persist for at least a week, security officials estimated.
Notably, Israel has been planning a broad military campaign in Jenin to eradicate terror gangs. The IDF so far preferred to launch limited operations, but further escalation could trigger major fighting in the city and in other terrorist strongholds.