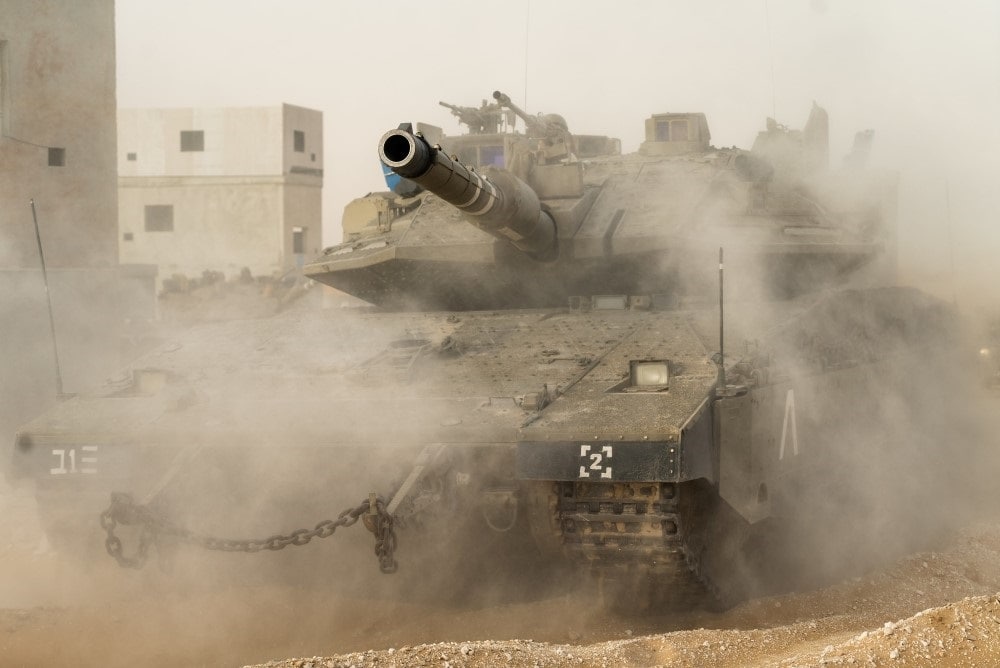 A large Israeli military assault to destroy Palestinian terror bases in Jenin is now only a matter of time. Israel's political leaders and defense chiefs are already discussing plans for a major operation against armed terror gangs in the lawless West Bank town.
Elite forces operating in Jenin to arrest terror suspects this week came under unusually intensive fire, an Israeli commander told Walla News. Palestinian gunmen fired thousands of bullets at the troops, killing a member of the YAMAM anti-terror unit and damaging several vehicles, the officer said.
In recent weeks, several deadly attacks against Israelis originated in Jenin, where the Palestinian Authority has lost control to Hamas and Islamic Jihad.
The IDF has already finalized plans for a large military operation in Jenin, army chief Aviv Kochavi said last year. Israel may have no choice but to launch a major assault to eliminate terror cells in the area, he told N12 News at the time.

Since then, terrorist groups in the city and nearby areas have become more powerful and now pose a severe threat to Israeli soldiers and civilians. The IDF's plans call for a massive incursion into the town, similar in scope to Operation Defensive Shield in 2002.
Notably, Jenin has become the largest and most violent terror hub in the West Bank. The area is teeming with hundreds of gunmen, thousands of illegal weapons and large quantities of ammunition, The Jerusalem Center reported.
In recent months, Israeli forces intensified their raids on Jenin, killing several gunmen and arresting terror suspects. However, the chances of a major IDF assault on the city in 2022 are now very high.