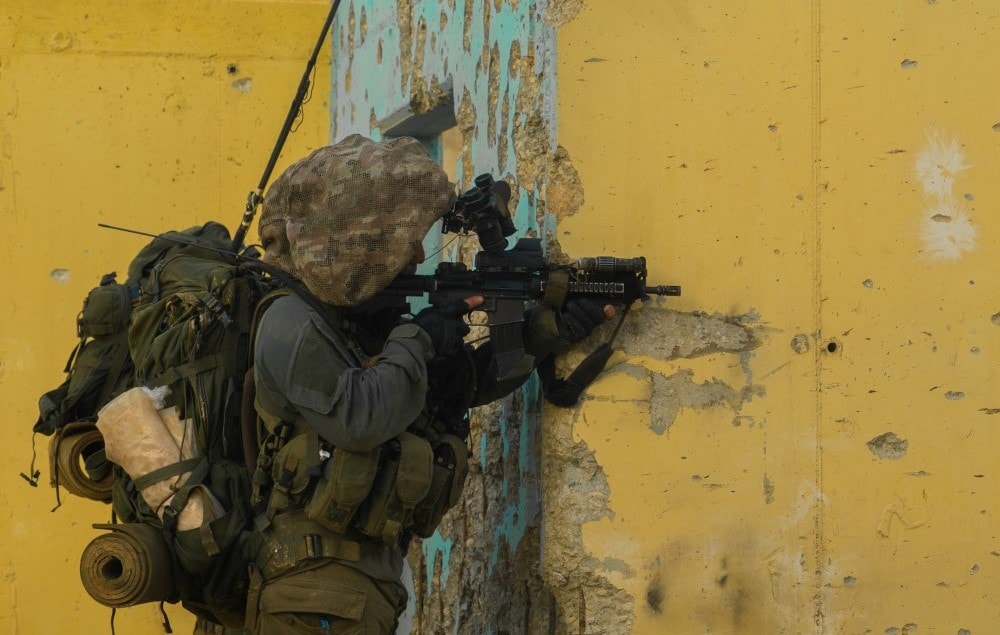 Israeli forces are intensifying anti-terror operations in the West Bank in a bid to disrupt Palestinian attack plots. Large IDF forces raided several villages and arrested dozens of terror suspects, Makor Rishon reported.
Elite forces killed three armed Palestinians and wounded several others near the town of Jenin, one of the largest terror hubs in the area. A shootout erupted after IDF troops entered the area to capture suspects terrorists. One Israeli soldier sustained light wounds, the army said.
Overall, hundreds of forces were deployed at multiple locations, Ynet reported. Islamic Jihad placed all its members on high alert following the Israeli operations, the report said.
5 terror warnings
The raids come as Israel faces a heightened terror threat, with security forces currently on the highest alert nationwide. This follows a string of deadly attacks that claimed 11 lives, including Israeli Jews and Arabs, as well as two Ukrainian foreign workers.
The security services have intelligence indications about five serious terror plots at this time, N12 News reported. In parallel, Hamas chief Khaled Mashal warned that Israel should expect "surprises" in the coming days.
Defense officials estimate that Israel will be facing a difficult month as more attacks are expected during the explosive Ramadan period. Last year, tensions in Jerusalem and elsewhere ultimately sparked a war in Gaza.
Israeli forces are on alert for violence on multiple fronts, but the army estimates that Hamas doesn't want a military clash at this time due to the damage it suffered in 2021. Earlier, the IDF revised its combat doctrine in Gaza with new war priorities for the next conflict.