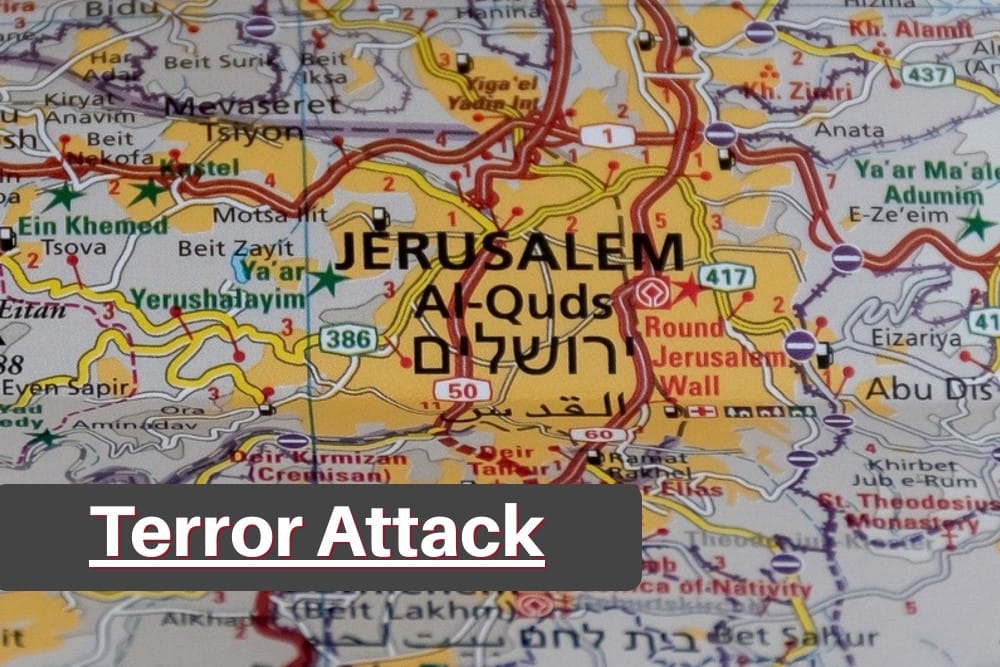 A Palestinian terrorist drove into a bus stop in Jerusalem at high speed, killing a 6-year-old child. His 8-year-old brother died in hospital a day later.
A 20-year-old victim was also killed in the car-ramming attack. The assailant was shot to death at the scene by police officers.
Large police forces and medical teams converged on the scene to seal off the area and treat the injured. Paramedics rushed several victims to hospital including some in serious condition.
Jerusalem residents are now facing a terror wave with multiple attacks in recent weeks. Two weeks ago, a gunmen killed seven people near a synagogue in the capital.
Strategic terror alert
Israel's security services warned the government about an expected terror surge in the first half of 2023. The IDF issued a strategic alert to political leaders about a heightened risk of violence in March and April.
Four companies of Border Police forces will be deployed in Jerusalem to counter potential attacks and riots during the upcoming Ramadan period, Kan News reported this week. More forces will likely be mobilized following the latest terror incident.
The police will also hold a drill simulating a raid on Temple Mount to break up violence at the holy site, the Kan report said.