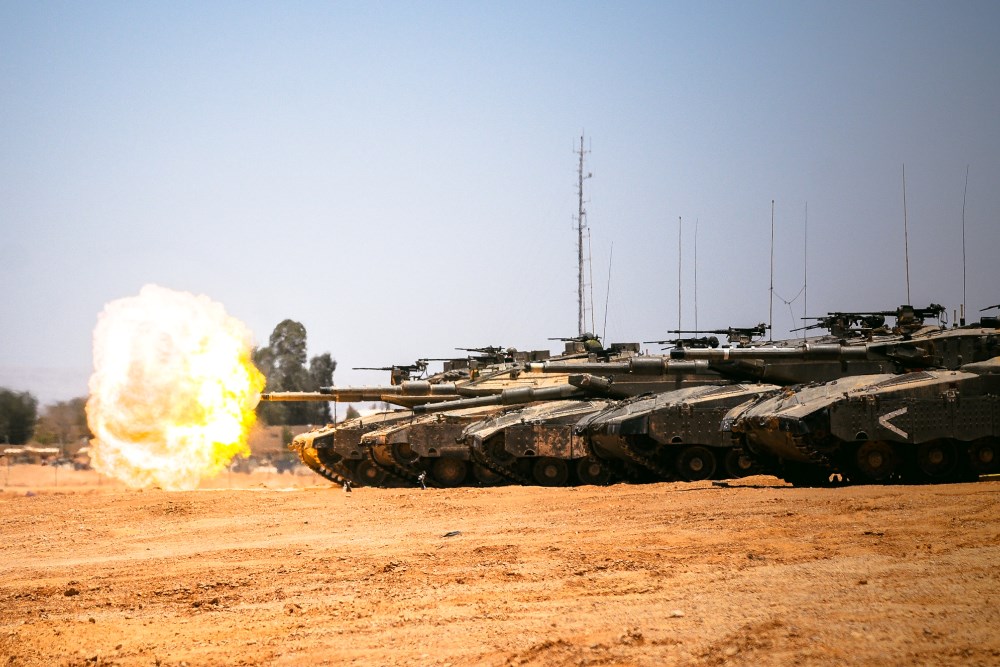 Security tensions in Israel are very high with an elevated risk of a military conflict erupting within weeks. Violence is threatening to explode on multiple fronts and could spiral into widespread fighting and possibly a regional conflict.
Former military chief Gadi Eisenkot warned at the Knesset that Israel faces one of the most dangerous situations since the 1973 Yom Kippur War. He said that the estimate is based on intelligence info and relates to the Iranian, Lebanese, and Palestinian fronts.
Eyes on Hezbollah
This comes as a terrorist from Lebanon planted a roadside bomb in northern Israel this week that wounded one person seriously. Israeli special forces killed the terror operative after a manhunt, seizing an explosive belt and several weapons. The story was just cleared for publication.
Israel is now checking if the terrorist belonged to Hezbollah. The Israeli leadership is considering retaliation options, which could spark a dramatic battle in Lebanon.
Defense officials are deeply concerned about the threat of a joint Hezbollah-Hamas front with Iranian support. Hamas trained hundreds of Palestinians in Lebanon to fire rockets and plant explosives, Israel Hayom reports. These terror activities were apparently coordinated with Hezbollah.
Explosive Palestinian front
Military officials are also warning of heightened danger in Palestinian areas as the Muslim month of Ramadan nears. The army is preparing for serious terror attacks in the West Bank and in Israeli cities, Walla News reports.
Notably, the IDF warned the Israeli government that Palestinian terror threatens to erupt in full force in March-April during Ramadan.
An explosion of violence could trigger fighting in the Gaza Strip as well. The deputy chief of the Hamas military wing threatened that Israel will face numerous attacks in the coming days.
Moreover, a battle in Gaza could quickly expand to other theaters. The threat level is rising as Israel's enemies calculate that domestic political tensions are weakening the Israeli resolve to fight.
N12 News reported that Israel relayed warnings to terror groups across the Middle East. The Israeli message: Any attacks will trigger a very harsh military response. This suggests that the possibility of an imminent attack on Israel is real.
Iran's calculations
Behind the scenes, Iran continues to supply arms to Hezbollah and to Palestinian terror groups. In parallel, Tehran and Hezbollah boosted arms smuggling to Israeli Arab terror cells.
The Iranians may wish to spark a war between their regional proxies and Israel to disrupt any plans to attack Tehran's nuclear sites. The perception of Israeli weakness and Iranian over-confidence due to closer ties with Russia could encourage Iran's military plots.
Meanwhile, the Iranians are setting up a radar network in Syria to get an early warning of an Israeli strike, defense sources told Walla News. An Israeli attack to destroy Iran's defenses could also trigger a military clash. And above all, the threat of an Iranian breakout toward 90% uranium enrichment and nuclear weapons production. If this happens, the countdown to a large regional war will begin.