New Israeli battle plans for Gaza focus on underground warfare, destroying high-rise buildings used by terrorist groups.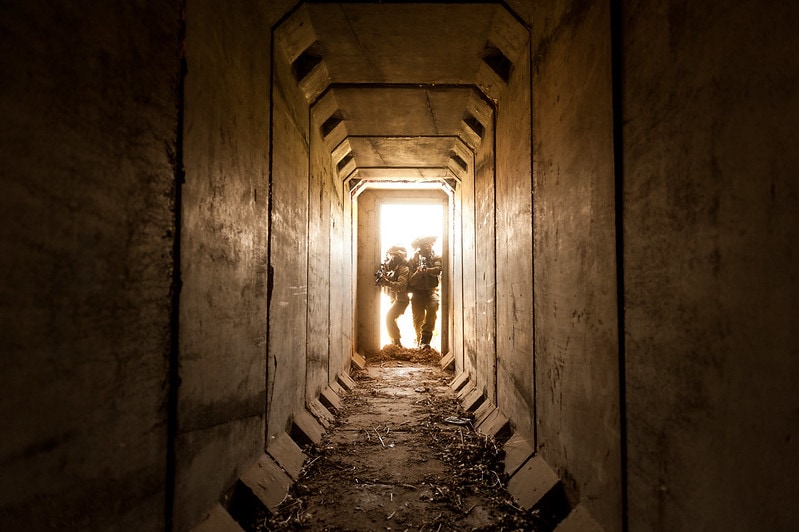 The IDF highlighted its new combat doctrine for war in Gaza in a briefing to the Israeli media Thursday. The army's new focus in the next conflict will be to destroy high-rises in the Strip used as terror strongholds, Walla! News reported.
The IDF believes that Gaza terror groups moved most of their arms depots and command centers to tall buildings, in the hopes of shielding their assets from Israeli attacks. The army has already warned European countries that the next war in the Strip will be destructive.
Notably, the IDF leveled several high-rise buildings used by terrorists at the end of the last conflict in Gaza in 2014. However, such strikes will be much more intensive in the next war.
The army is also preparing for fierce battles in urban areas and in tunnels. IDF commanders are training for underground warfare and the use of special techniques to maximize hits and avoid abductions, Kan News reported.
Surprises for Hamas
The IDF's war plans include the use of "new and surprising" weapons, Walla! News said, without elaborating. The army will aim to neutralize the core capabilities of Hamas and Islamic Jihad, including command centers, tunnels, missiles and rockets, the report said.
Previous reports said that the IDF's objective is to kill 300 terrorists in each day of fighting.
The new doctrine has been tested in a series of recent exercises, the IDF said Thursday. Earlier, the army took other steps to prepare for fighting in Gaza, including the paving of new access roads for rapid mobilization.
Meanwhile, the defense establishment completed the construction of the underground barrier around Gaza last week. The new barrier is fitted with state-of-the-art sensors to prevent infiltration and detect terror tunnels.