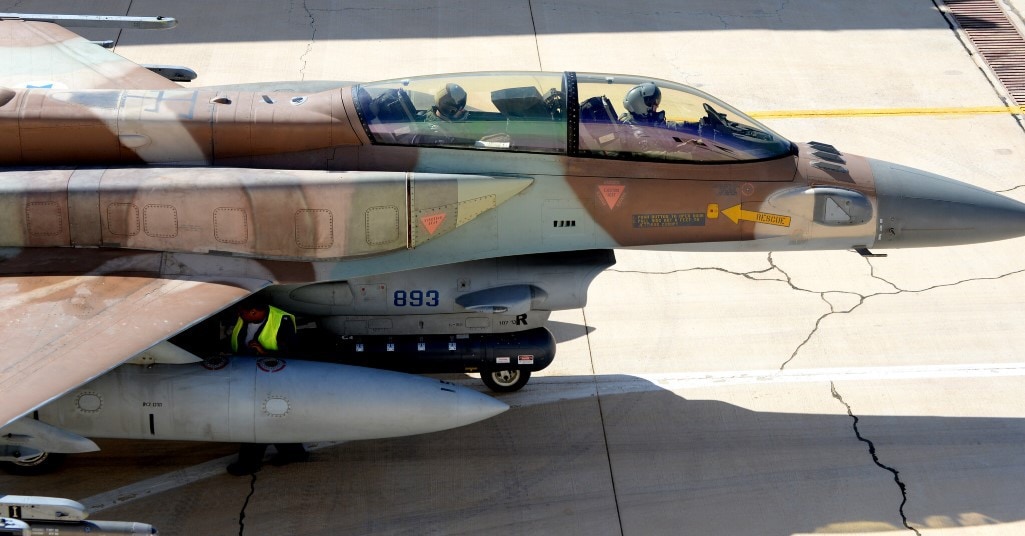 The IDF has toned down its Iran strike rhetoric while quietly working to upgrade its attack and defense capabilities. Prime Minister Naftali Bennett recently ordered senior officers to minimize their public talk and focus on action, as Israel weighs the best moves to tackle Tehran's nuclear project.
The Air Force accelerated its training sessions to practice a long-range assault, as military architects fine tune the army's strike plans. The IDF is not publicizing most of these efforts to maintain an air of ambiguity and uncertainty about its state of readiness.
Israel is also speeding up the acquisition and development of advanced munitions and air defenses to prepare for a broad conflict with the Iran axis. The army is reportedly investing billions to boost its stockpiles of bombs and interceptors to counter the Iranian ballistic missile threat.
A senior officer, Brig. Gen. Eyal Harel who heads the Planning Division in the General Staff, says that the IDF is capable of striking Iran now. However, the army will improve its attack plans as time passes and new capabilities arrive, he told business daily Globes.
This statement seems to sum up Israel's preference at this point: Delaying a strike, if possible, to bolster the military option. According to recent leaks, the IDF intelligence chief said that an Iran nuclear deal is a better alternative for Israel and will allow it to buy more time for war preparations.
However, not all senior officials may share this view. Mossad Chief David Barnea is believed to oppose a weak Iran deal and is likely pushing for covert action to delay Tehran's nuclear drive.
Meanwhile, Prime Minister Bennett is advancing a new doctrine to undermine the Iranian regime, journalist Amit Segal reported in Yediot Aharonot daily.
The PM believes that Israel should give Iran a taste of its own medicine by imitating Tehran's regional interference tactics. Bennett will soon order defense chiefs to find ways to create and elevate domestic problems inside Iran to disrupt the regime, the report said.
For now, Israel appears to be focused on quietly planning its moves and building more military power. However, friction between Jerusalem and Tehran will likely persist and intensify in Syria and elsewhere.