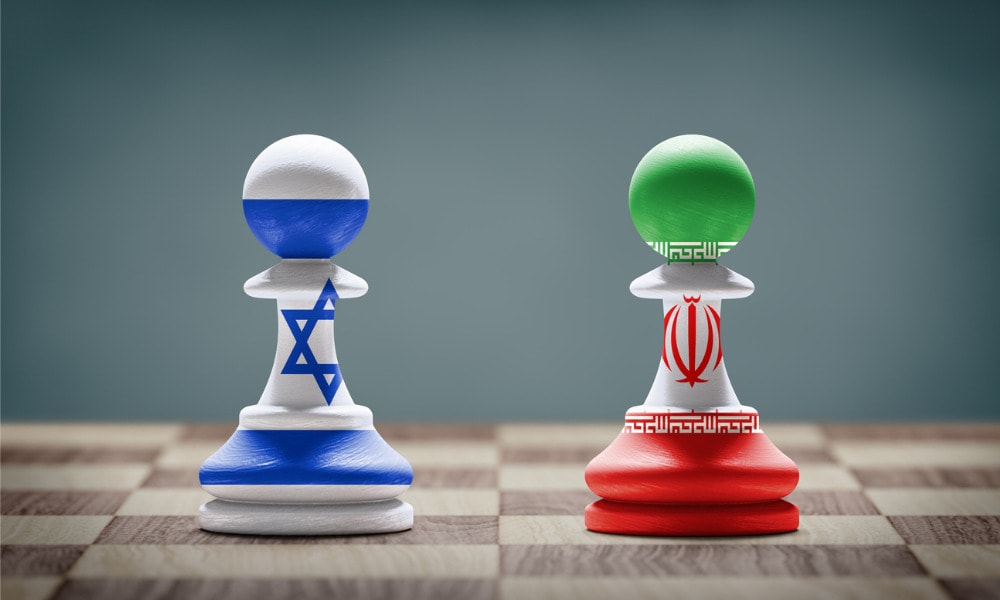 Israel is preparing unexpected military and covert moves against Iran, recent reports suggest. While talk of a possible IDF strike on Tehran's nuclear project continues to dominate the news, the real action may be happening elsewhere.
The Iranians are boosting air defenses at their nuclear sites but are leaving the rest of Iran vulnerable, says Israel's next Air Force chief. Both sides are bolstering their military power, but Israel has some "surprises" in store for a future clash, Maj. Gen. Tomer Bar told Yediot Aharonot daily.
The high-ranking officer's comments suggest that the IDF may be planning to hit Iranian targets that are not linked to the nuclear program. Destroying conventional military assets is also an Israeli priority, and would place Tehran in a dilemma regarding the proper response.
Notably, Israel is closely monitoring Tehran's military industry, with a special focus on the Iranian missile and drone threat. The IDF and Mossad are believed to have access to superb intelligence on Iran that may be translated into pinpoint action.
And a reminder: IDF chief Aviv Kochavi said earlier this year that the army is preparing surprising operational plans against the Iranians.
Mossad's next moves
Meanwhile, Israel informed the US that it will not attack Iran if nuclear talks fail, unless Tehran breaks out toward an atomic bomb, journalist Nadav Eyal reports. The Israelis told American officials that Iran's nuke project can be halted via covert action, without triggering a war, the report said.
The Israeli message is a clear hint that Mossad has operational plans in place to sabotage Iran's most sensitive facilities. Notably, spy chief David Barnea discussed the issue during his recent US trip and meetings with top officials.
Mossad is likely avoiding any major action for now, as long as nuclear negotiations continue. But if the talks break down, we can expect Israel's secret war to enter its next phase.
As part of a renewed campaign in Iran, Mossad may use new methods to target key sites or individuals. One prominent target for possible assassination is top Iranian general Amir Ali Hajizadeh, the head of the Revolutionary Guards' Aerospace Force.