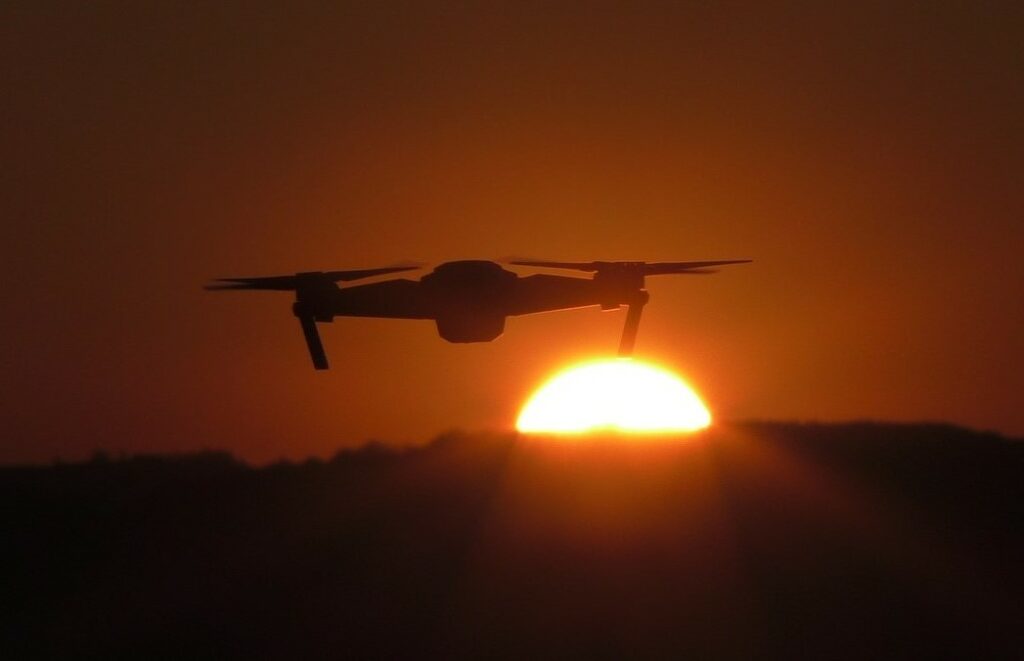 Israel is taking steps to counter the growing danger posed by Iranian drones deployed across the Middle East. Top defense officials designated this as a top-priority threat and are signaling that the IDF could take aggressive action to minimize it.
The army is already intensifying its strikes in Syria, where hundreds of UAVs have been positioned according to Israeli estimates. Iran also transferred strikes drones to other locations, including Lebanon, Iraq, and Yemen.
The IDF reportedly bombed multiple sites Monday evening inside Syria and on the country's coastline. The strike possibly targeted Iranian UAVs recently moved to an airport near Homs, the Alma research center estimated.
Local sources said that fighter jets fired missiles from Lebanese airspace at Iranian weapon depots. The uptick in attacks follows a recent meeting between Israeli PM Bennett and Russian president Putin and appears to be closely coordinated with Moscow.
Israel's new defenses
In parallel, Israel is using artificial intelligence to automate the detection of Iranian drone strikes and capabilities, an IDF officer told Walla News. The Air Force views Iran's drone army as a grave threat and is working on a tech-based solution against long-range UAVs, the report said.
The IDF also deployed a new early warning system in northern Israel to boost air defenses against drone strikes. The advanced surveillance balloon, a joint US-Israeli venture, can detect incoming UAVs and cruise missiles from large distances, the army said.
Meanwhile, Iran has started to transfer drone production expertise to Hamas and Islamic Jihad, defense minister Gantz revealed in a recent briefing. Tehran trains Palestinian terrorists in an Iranian base and then tries to send them back into Gaza, the Walla report said.
Israel is also concerned about Iranian efforts to smuggle advanced anti-aircraft batteries into Syria. Some of the latest IDF strikes reportedly targeted improved air defense systems. However, intensified assaults on high-value assets will create more friction and increase the risk of a large military clash with the Iran axis.