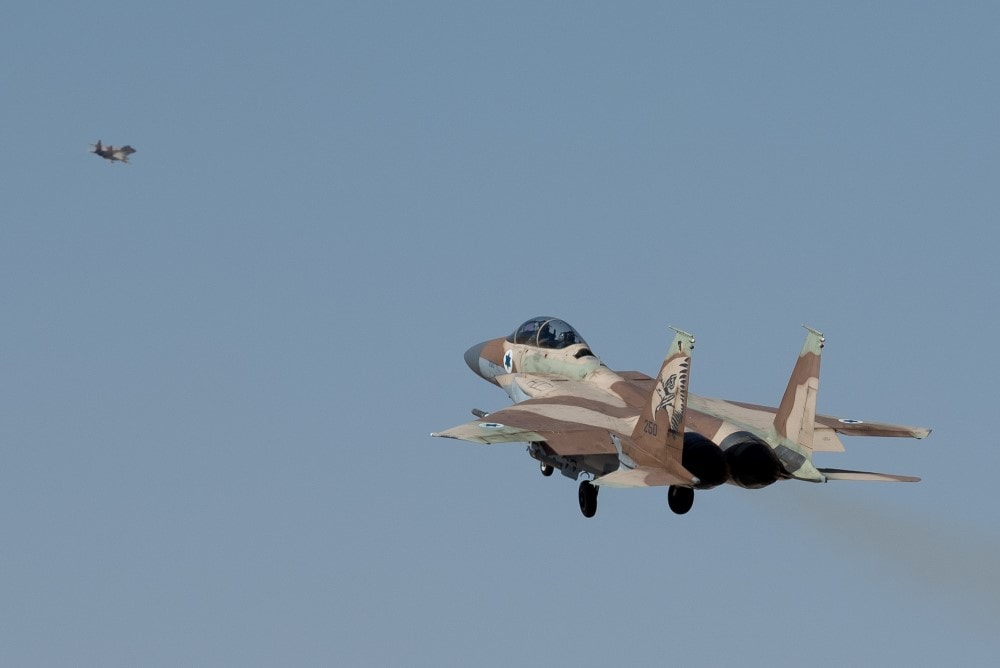 Israel reportedly attacked military assets in southern Syria overnight, just two days after Prime Minister Bennett met with Russian President Putin in Moscow.
IDF attack helicopters hit targets linked to Hezbollah's terror infrastructure on the Golan Heights, including observation posts, local sources said. At least two missiles were fired at Syrian and allied sites possibly containing missiles, according to unconfirmed reports.
Bennett and Putin renewed the Israeli-Russian understandings on IDF strikes in Syria, the Israeli media said following their meeting. President Putin asked the Israeli leader for more detailed coordination, Haaretz daily said, but there was no other indication of any disagreements.  
The latest attack is a clear signal that Israel and Russia are indeed on the same page regarding IDF operations. Notably, Moscow is a close ally of Syria, but this did not stop Israel from apparently hitting targets linked to Hezbollah or the Syrian regime.
It could very well be that the Russians are unhappy with the Syrian army's cooperation with Hezbollah. Operating on Iranian orders, the terror group's agents work closely with Syrian forces near the Israeli border and have infiltrated the highest ranks.
While Moscow continues to protect key Syrian regime assets, Russia may be signaling a growing concern over President Assad's ties with Iran and its proxies.
In parallel, diplomatic sources are reporting a tougher Russian attitude toward Iran. Moscow has largely adopted the West's demands to limit Tehran's drive to become a nuclear threshold state, journalist Shlomo Shamir wrote, citing senior UN diplomats in New York.
Meanwhile, Bennett and Putin also agreed to expand their dialogue on steps to curb Iran's activities in Syria, Israel Hayom daily said. If this is indeed true, we may see a further uptick in Israeli strikes in the near future.
The IDF was already planning to intensify its military campaign in Syria in the coming months, according to an earlier report. The latest signs of firm Russian backing may now encourage Israel to further expand its plans of attack on Iran and its proxies.