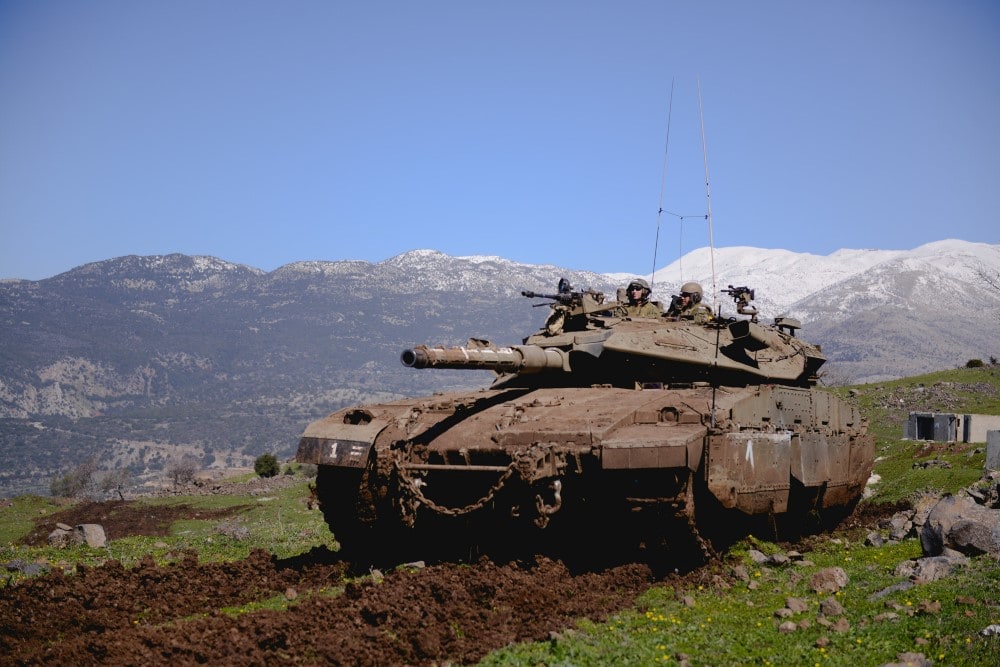 Israel is set to intensify its military strikes in Syria in 2022, but this time defense officials see a high risk of Iranian retaliation. While Tehran and Jerusalem face off on several fronts, the Syrian arena could be the most explosive and tense in the coming year.
Iran maintains about 20,000 loyal militia forces and multiple assets in Syria despite ongoing Israeli strikes, Yediot Aharonot daily reports.
The Iranians concentrate their activity in the Damascus suburbs, where they set up an array of arms depots and other military sites. The IDF regularly bombs the area and still has many targets on its list, the report says.
In parallel, Israel is engaged in a secret campaign against Hezbollah and other Iranian proxies in the Golan, journalist Alex Fishman revealed in the article. IDF forces carried out numerous operations in recent years, including precise missile strikes and covert ground ops in the Syria border zone, he wrote.
The army is set to intensify the assaults in 2022, while also hitting more Syrian targets that benefit Iran, Fishman said.
Will Iran strike back?
Notably, Syria could be the most convenient battlefront for Israeli and Iranian military planners.
The IDF continues to prepare for a broad assault on Tehran's nuclear program but needs more time to build an effective attack plan. The army is also engaged in serious preparations for a war in Lebanon, but Israel and Hezbollah likely prefer to avoid a large conflict for now.
However, in the Syrian theater both sides may feel that they can dial up their military actions without triggering an all-out war.
However, Israel expects the Iran axis to respond to ongoing IDF strikes, possibly soon. The Iranians are very close to reaching the point where they decide to retaliate, defense officials told Israel Hayom daily.
Recent attacks on the strategic Latakia port are pushing Tehran closer to the edge, the report said.