Israeli Air Force prepares for explosive conflict with Iran axis; think tank warns that Israel could face critical challenge to national security in 2021.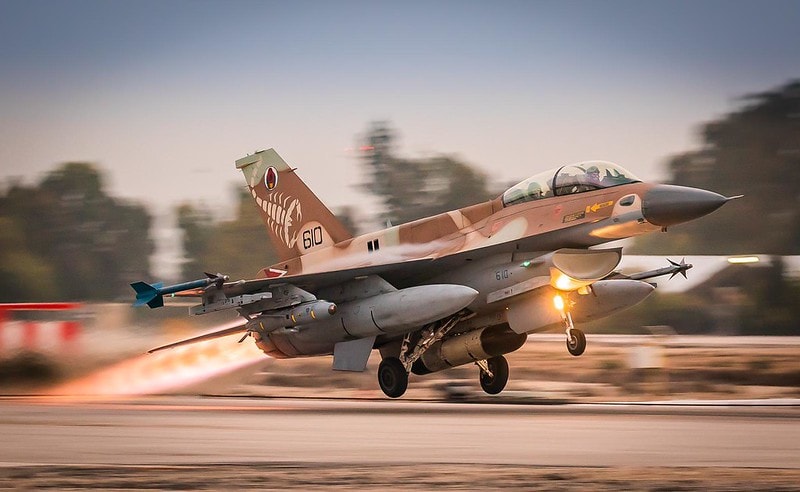 Defense Minister Benny Gantz recently extended the term of Israeli Air Force Chief Amikam Norkin by a year, citing unspecified "operational challenges." The decision signals the military's wish to maintain continuity, as the Air Force will play a central role in any clash with Iran or a strike on its nuclear sites.
Norkin, who oversees the most sensitive operational plans, will remain in place to advance the preparations for key missions.
In late September, IDF deputy chief Eyal Zamir revealed that the army is taking steps to prepare for a strike on Iran's nuclear project. Israel "will not allow Iran to go nuclear," he warned.
Meanwhile, the Israeli Air Force held a large command-level exercise to improve wartime cooperation with other military branches. The drill tested the IDF's plan to utilize massive air power in the next war, senior officers said. The army also simulated combat in enemy territory.
In a separate drill, IDF helicopters transported elite forces to Cyprus to prepare pilots for flights into Lebanon in case of war with Hezbollah.
Iran front 'more explosive'
Military friction between Israel and the Iranian axis is becoming "more explosive," a senior IDF intelligence officer warns. The army faces several volatile fronts but Iran is by far the primary threat, says Brigadier General Dror Shalom, the head of the IDF intelligence research branch.
"We must not underestimate them," Shalom told Yediot Aharonot daily in an interview. "We discovered that they have a huge arsenal of advanced technological capabilities: precision weapons, rockets, UAVs, cruise missiles."
Tehran and its proxies threaten Israel on multiple fronts, Shalom said. The IDF has been able to contain Iran's encroachment efforts so far, he said, but the risk of escalation is growing.
The high-ranking intelligence officer is especially concerned about Tehran's nuclear program. Iran is currently focusing on research and development, which makes quick progress possible, he said.
Intelligence experts previously estimated that Iran will have enough enriched uranium for a nuclear weapon within months. Shalom said that the full process of building a bomb will take two years. If Israel plans to carry out a military operation it will have to strike sooner.
'Critical challenge' in 2021
As regional tensions grow, the Institute for Policy and Strategy (IPS) says that Israel could face critical security challenges in 2021.
An IPS assessment warns that the Corona crisis is harming Israel's resilience and image as a regional power, at a time when external threats are escalating. The combination of these two processes could pose a critical challenge to Israel's national security, the paper says.
Iran will remain a major threat with little hope for change, IPS says. Tehran will continue its nuclear project and drive for regional control unless the regime's survival is at stake. Moreover, Iran and the United States could sign a flawed nuclear deal regardless of who leads the US in 2021, the research paper warns.
The assessment notes that Israel's peace deals with Arab states are prompting the Palestinian Authority to move closer to radical forces like Iran, Turkey and Hamas. In Gaza, there is growing potential for escalation and possibly a broad military clash, IPS says. In Lebanon, instability and crisis could spill over into Israel.
Will Israel face all-out war?
This lethal brew could spark an eruption just when Israel copes with a domestic crisis. The IPS experts write that under these circumstances, the IDF must act decisively to curb Iran's military buildup on Israel's borders. Israel must also maintain its military edge over any potential coalition of enemies, the think tank says.
This means that in case of a flareup, Israel will aim to deploy massive firepower to quickly end the fighting. The IDF says that it modified its doctrine and will aim to achieve a decisive victory. The potential for an all-out war in this case will be high.
Notably, an Israeli expert in 2010 predicted a major Middle East war in 2020. While his analysis proved mostly accurate, the unexpected Corona crisis restrained the actions of regional players for some months. The latest warnings suggest that the big war of 2020 may have not been averted, only postponed by a year.