IDF continues to detect unusual activity near border, expects clash with Hezbollah; Air Force transports elite forces to Cyprus to prepare for Lebanon missions.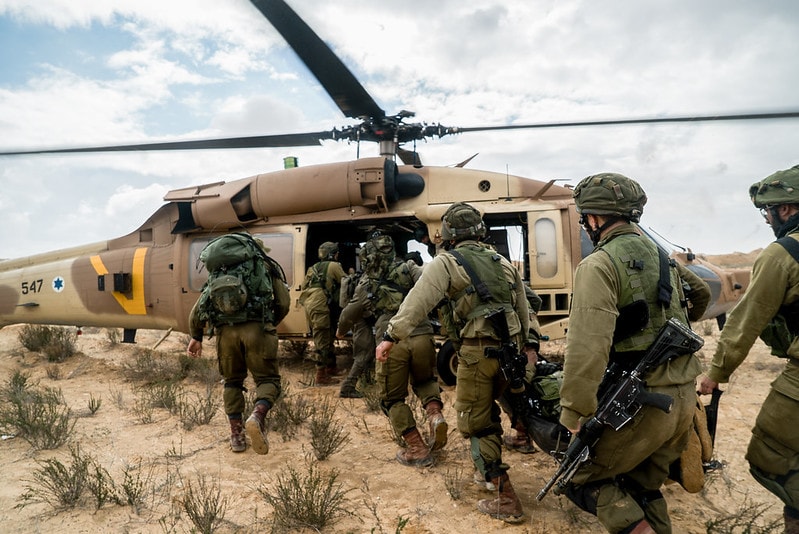 IDF field commanders on the northern border believe that a clash with Hezbollah is closer than ever, Israel Hayom daily reports. The army has been on high alert for more than 80 days, after Hezbollah promised to avenge the death of an operative in a Syria bombing.
The IDF continues to detect unusual Hezbollah movements near the Lebanon border, the report says. The group also tries to send drones into Israeli territory almost daily, IDF officers said.
Drill simulates flight to Lebanon
Meanwhile, preparations for combat in Lebanon continue in full force. IDF helicopters recently transported elite troops to Cyprus to prepare for deploying forces behind enemy lines.
The Air Force dropped off the soldiers in familiar mountainous terrain resembling Lebanese topography, Makor Rishon weekly reported. The long non-stop flight provided pilots with invaluable experience in navigating uncharted territory, an Air Force officer said.
"We flew at wartime altitudes," the officer said. "Conditions were difficult: Flying on a dark, moonless night. This makes it very difficult for the pilots, and it was important for us to experience it."
Fire on Lebanon border
On Friday, a senior Israeli officer said that the IDF has a huge list of potential Hezbollah targets. Israel warned in recent weeks that deadly attacks by the group will prompt severe retaliation. The army will bomb Hezbollah assets deep in Lebanon and is ready for days of heavy fighting, military sources said.
On Saturday, a large fire raged on the border in the Mount Dov sector, near IDF positions. Reports from Lebanon said that the heat triggered landmines in the area.
It was unclear whether the fire was set off on the Lebanese side in an effort to target soldiers. Large teams of firefighters worked with firefighting aircraft to extinguish the flames.