Air Force and elite IDF units tracking suspected Hezbollah sniper cells in Lebanese territory since last week; group determined to kill an Israeli soldier to avenge death of Syria operative.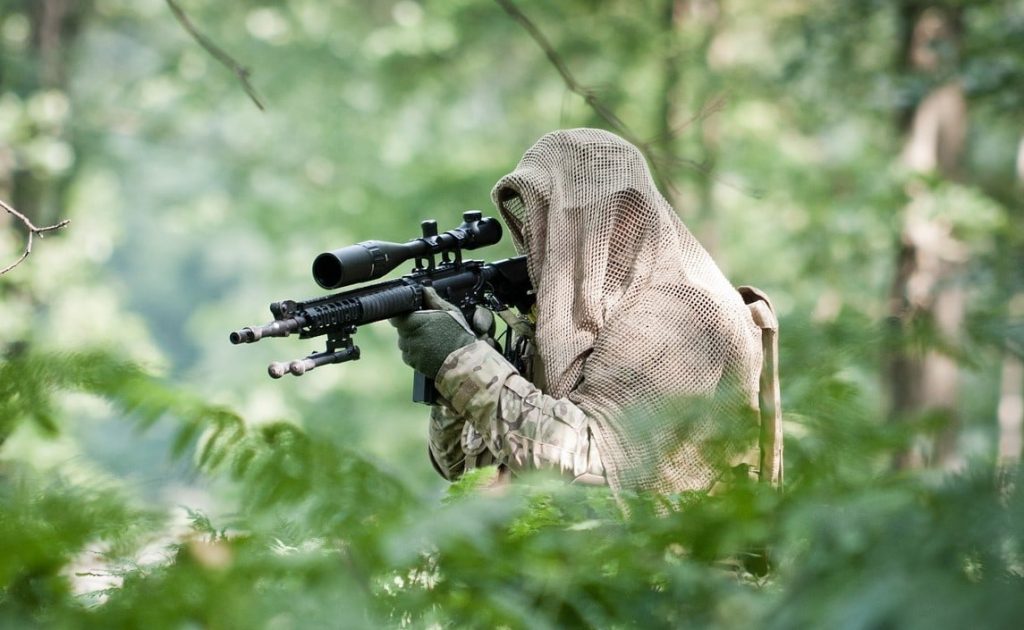 More details are emerging about Hezbollah's failed sniper attack on IDF forces near the Lebanon border Tuesday evening. Information leaked to the media reveals that the army had precise intelligence about the plot. Based on this intel, the IDF deployed troops to set up an ambush at the border.
The IDF command selected forces from Battalion 689, an elite reconnaissance unit specializing in target acquisition, for the mission. While quietly moving into position, one soldier was exposed for a split second, drawing two shots from a Hezbollah sniper stationed a few hundred meters away.
Both shots missed their target. The IDF responded by firing numerous flares and some shells into the area, to prevent further attacks or an infiltration into Israel.
Hezbollah Snipers Near Border
The military believes that several Hezbollah sniper squads — possibly as many as three — are near the border seeking targets. The IDF intelligence branch, aided by surveillance aircraft and forces on the ground, has been tracking suspicious movements across the border since last week.
Analyst Shimrit Meir cited journalists close to Hezbollah saying that the terror group is determined to kill an Israeli soldier, to avenge the death of its operative in a Syria airstrike. The IDF also believes that plans for further attacks on soldiers are in the works.
The IDF has so far refrained from hunting down Hezbollah sniper squads in the field. However, military sources warn that another attack will provoke a more severe response. Moreover, Israel has threatened via back channels to hit Hezbollah targets deep inside Lebanon, journalist Noam Amir reported.
With tensions high for weeks, both sides seem prepared to raise the stakes. Notably, IDF Colonel (res.) Ronen Itzik cautioned this week that this gradual escalation will ultimately spark a major incident and possibly a full-scale war.