Unusual military developments in northern Israel suggest that IDF is on very high alert for potential clash with Hezbollah.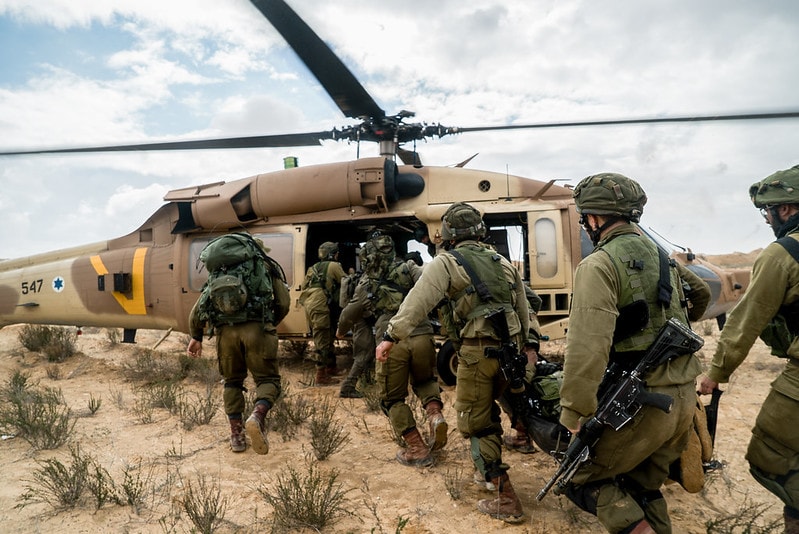 Israel's top military chiefs convened a high-level meeting at the IDF's Northern Command Monday. The unusual session follows other moves indicating that the army may be on standby in case of an imminent military clash.
The IDF chiefs will review operational battle plans against Hezbollah during their meeting, N12 News reported. The senior commanders will also study the lessons from a large war drill held on the Lebanon border last week.
During the exercise, troops simulated scenarios that included rocket attacks on IDF bases and a raid on an Israeli community, military affairs journalist Alon Ben-David reported. Hezbollah keeps some elite forces on constant standby in southern Lebanon and can mobilize them within hours, he wrote.
Air Force changes plans
In parallel, the Air Force launched its own war exercise and will also focus on the northern front. The drill was scheduled for next week, but the plans were changed for unknown reasons.
On Monday and Tuesday, the Air Force will simulate around-the-clock operations including strike missions, the IDF said. Northern Israel residents were told to expect intensive fighter jet, helicopter and drone activity during the day and night.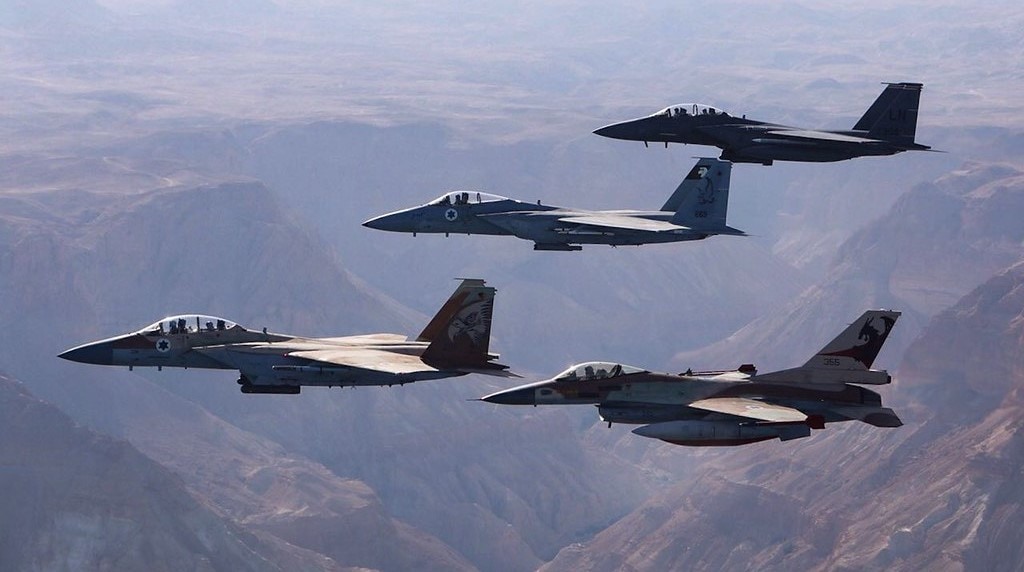 On Sunday, Prime Minister Benjamin Netanyahu stepped out of a government meeting, citing an unspecified security need. Defense Minister Benny Gantz also left the session shortly thereafter. No further details were provided.
Message to Hezbollah
Israel's latest moves are meant to convey the message that the IDF is ready to face any aggression, N12 said. Notably, a senior officer warned recently that Hezbollah is very likely to attack Israel to avenge the death of an operative in Syria last year.
The IDF's annual intelligence estimate concluded that Hezbollah is determined to strike and is willing to take the risk of a limited conflict. However, analysts say that a clash could quickly escalate into a major fight with heavy IDF assaults on targets in Lebanon and Hezbollah rocket barrages pounding Israel.
The elevated tensions also coincide with an alleged Israeli strike on multiple targets in southern Syria overnight. According to unconfirmed reports, IDF jets bombed Iranian arms depots storing missiles and other weapons near Damascus. Israel did not officially comment on the strikes.