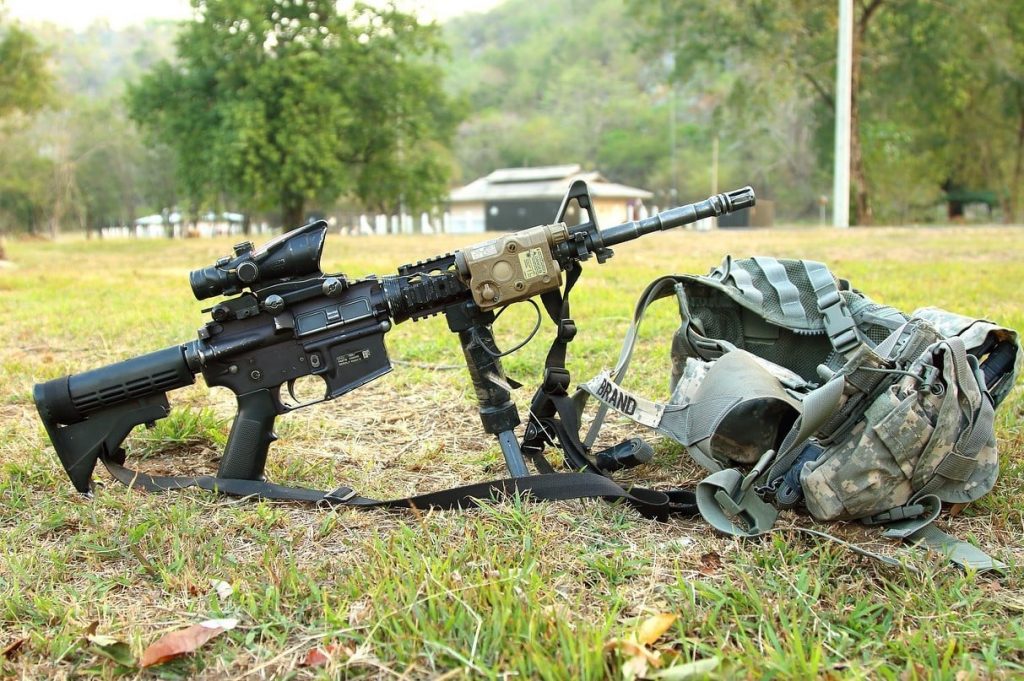 An IDF drone fired at and hit an armed Palestinian terrorist at the Gaza border fence Tuesday evening. Meanwhile, troops in the West Bank thwarted a firebomb attack on Israeli vehicles near Bethlehem.
IDF surveillance teams deployed around Gaza spotted a terrorist armed with a rifle approaching the Gaza fence, the army said. The soldiers called in the Air Force to prevent an infiltration attempt into Israeli territory.
"An IDF aircraft targeted the terrorist," the army said in a statement. "A hit was identified." The infiltrator was shot in Palestinian territory before he was able to cross into Israel.
Local authorities informed residents that the situation was under control, and that no special protective measures were in place.
Drill Simulates Infiltration
Curiously, the IDF was set to hold a large drill simulating a terrorist infiltration near Gaza on Tuesday, journalist Almog Boker reported. It's unclear whether defense officials had any advance information about an attempted attack.
Last week, the army scrambled fighter jets to the Gaza border three times because of unspecified suspicions.
Despite ongoing efforts to secure an extended truce deal with Hamas in Gaza, the IDF remains on alert for potential terror attacks. Both Hamas and Islamic Jihad may seek to test the IDF, particularly in the midst of Israel's election campaign.
Troops Fire at Terrorist
Meanwhile, forces deployed in the West Bank spotted a Palestinian throwing a firebomb at Israeli vehicles traveling near the city of Bethlehem. "IDF troops fired at the terrorist and successfully apprehended him as he tried to escape," the army said.
The security situation in the West Bank has been relatively quiet as of late, but tensions continue to simmer under the surface. The army has been conducting nightly arrest operations of suspected terrorists while closely monitoring the potential for violence.
The IDF and Shin Bet have been paying close attention to Birzeit University near Ramallah, which has become a hub of radical activity. Both Hamas and Islamic Jihad run student cells that are active on campus.