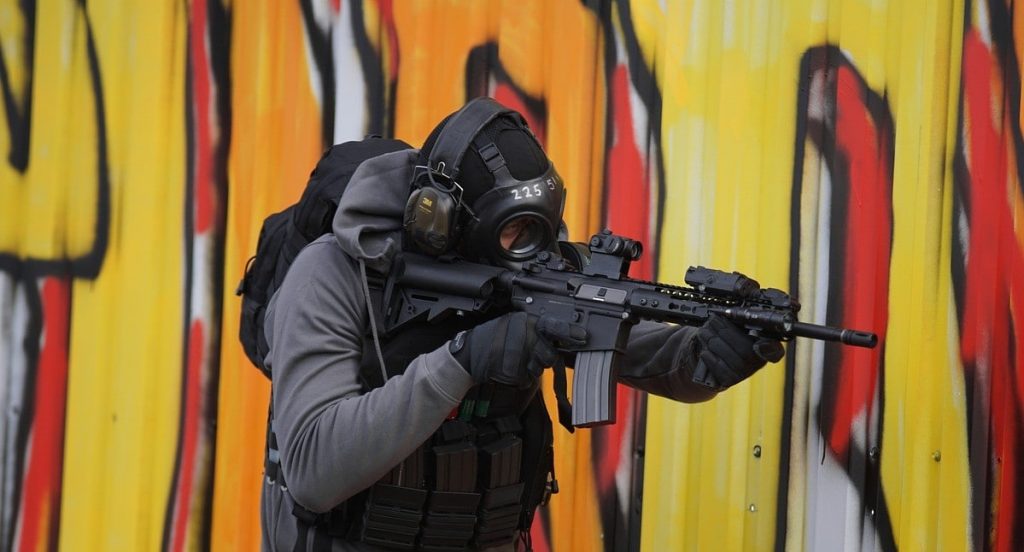 IDF forces working with Shin Bet agents and special police units detained 25 West Bank terror suspects in the past two days. Such arrest operations rarely make headlines but are an integral part of Israel's ongoing war on terrorism.
Early Wednesday, security forces apprehended 15 suspects allegedly involved in various terror activities and violent riots. On Tuesday, soldiers and police officers arrested 10 suspects across the West Bank.
IDF troops also confiscated weapons in Hebron as part of counter-terrorism operations to seize illegal arms, the army said. Elsewhere, troops uncovered large sums of money used to finance terror activities.
Israeli Sanctions on Hamas Man in UK
Meanwhile, Defense Minister Naftali Bennett on Tuesday slapped economic sanctions on a Hamas terrorist living and working in Britain. This was the first time Israel employed such measures against an individual terror operative.
The order was issued against Mohammed Jamil Mahmoud Hersh, who heads a Hamas front organization in London. The move restricts his access to assets in Israel and could subject financial institutions that engage with him to fines.
Bennett on Tuesday tweeted that Israel is using a "new and very creative tool" to counter terrorists and those who aid them.
Hersh will "gradually encounter problems at ATM machines, while waiting in line at the airport or shopping, and when entering other countries," Bennett wrote. Israel will continue to adopt such measures, he said.
Notably, the defense establishment's wide-ranging efforts to curb terror threats increasingly rely on new tactics and tools. The IDF and Shin Bet are investing large resources in developing advanced technologies to identify potential terrorists and to preempt attacks.