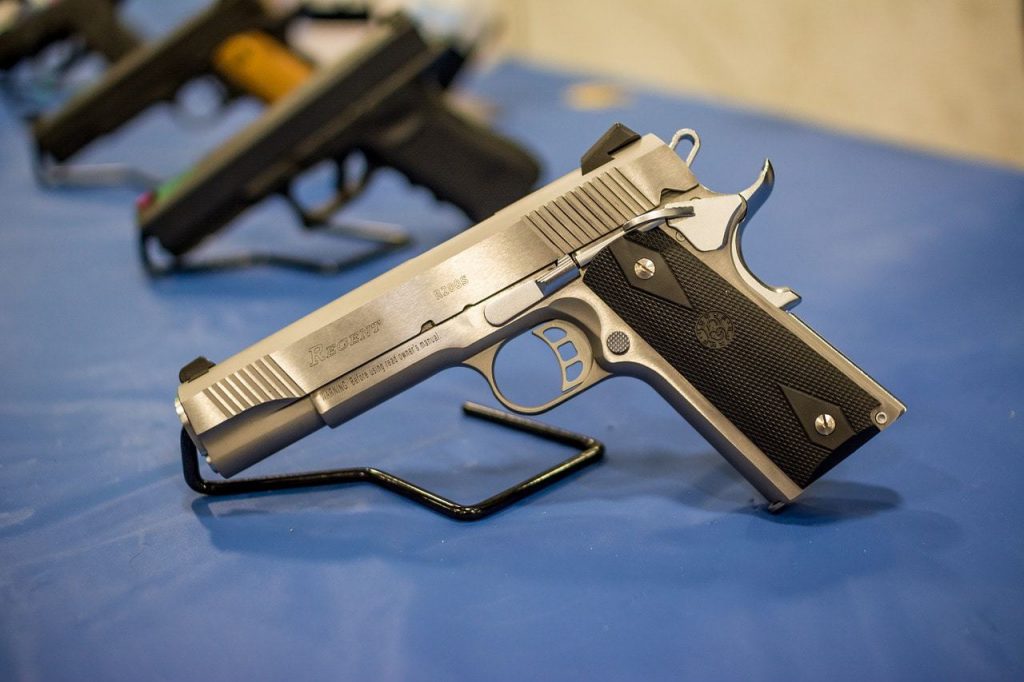 The Israeli army detained 13 terror suspects and seized several firearms in a series of West Bank raids overnight. Israel Defense Forces troops also razed for the second time the family home of a convicted terrorist.
IDF forces operating alongside Shin Bet agents and police officers arrested the suspects in several West Bank locations, the army said. The detainees were wanted in connection with a range of offenses, including terror activities and participation in violent riots.
In a separate operation, troops seized several firearms while searching for illegal weapons in Palestinian villages. The confiscated arms included a Carlo sub-machine gun typically manufactured in clandestine West Bank workshops. Terrorists have used the improvised rifle in several deadly attacks.
The IDF also dispatched forces to the Al-Amari refugee camp to demolish a new home being built by the family of Islam Yusuf Abu Hamid. The Israeli army razed the house previously in line with a court order. A military court convicted Hamid for killing IDF staff sergeant Ronen Lubarsky in 2018.
Dozens of local residents hurled firebombs and stones at the troops during the demolition operation, the army said. The forces contained the violence by using crowd dispersal means.
False Alarm in Gaza
Meanwhile, IDF forces on the Gaza border detained two Palestinians who crossed into Israel early Thursday. The unarmed infiltrators were taken in for interrogation.
The security situation in the West Bank and Gaza has been stable in recent weeks, with the exception of a few violent incidents. On Friday, Israeli guards at a West Bank checkpoint shot dead a knife-wielding Palestinian after he charged at them.
At this time, defense officials are more concerned about the prospects of violence erupting in the Gaza Strip. Thursday morning, the IDF activated Iron Dome in response to a perceived rocket threat from Gaza. The army later said that a false alarm triggered the missile defense system.