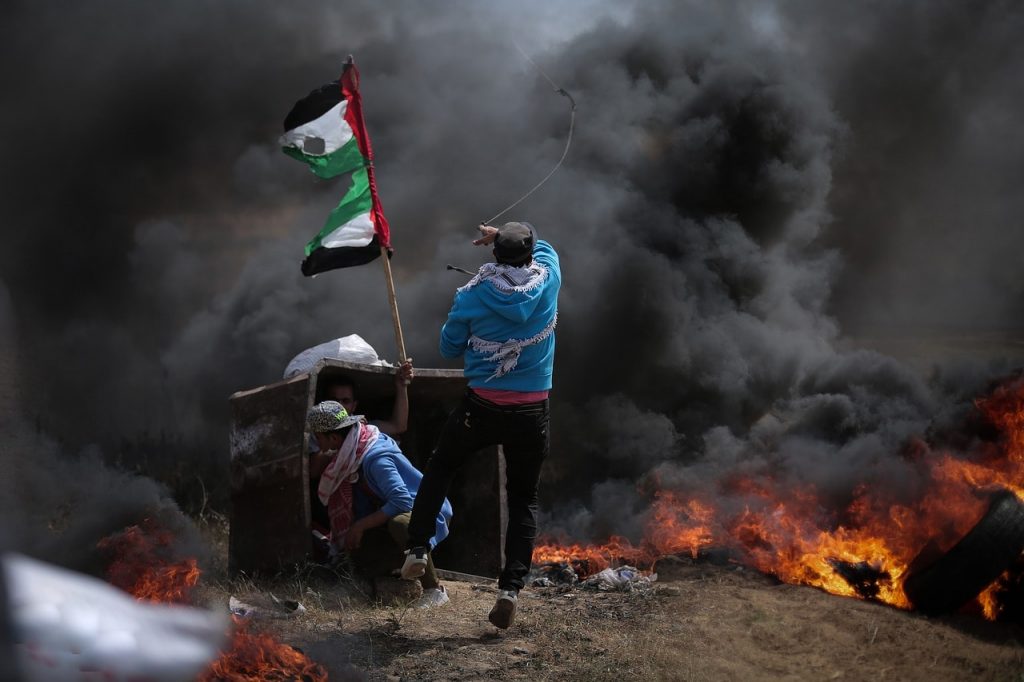 Hamas moves in recent days signal that the group may soon initiate another round of violence against Israel. The situation around Gaza remains tense despite a brief lull in rocket attacks, as the IDF deploys to counter further hostilities.
Tuesday evening, Hamas terrorists fired several rockets into the sea as part of a training session, journalist Matan Tzuri reported. The terror group may put the rockets into use if border riots in Gaza later this week escalate.
Yesterday, the Palestinians announced that protest marches at the Gaza border will resume Friday after a three-week pause. Organizers called for a peaceful march "as not to give Israel an excuse to shoot protesters," daily newspaper Maariv reported.
Despite the reassuring statements, IDF commanders are not taking any chances and will deploy in force opposite the protesters. Last week, dozens of Palestinians rioted at the border and threw explosives at soldiers despite the official cancellation of the march.
A teenager was reportedly killed and four other Palestinians were wounded after the army responded with crowd control measures.
Hamas Faces Domestic Criticism
Hamas and Israel are currently said to engage in serious talks on a long-term truce deal in Gaza. The group has apparently restrained its military activities to promote these efforts, and now faces criticism from other Gaza factions.
"Hamas is being attacked from left and right, by both Islamic Jihad and Fatah, over the emerging truce in Gaza," Arab affairs expert Shimrit Meir tweeted on Tuesday.
Also Tuesday, senior Hamas member Khalil al-Haya denied that the group was engaged in talks on a long-term ceasefire. This is yet another indication of the pressure felt by Hamas over its efforts to finalize a deal with Israel.
Hamas leaders may now seek to strike a more aggressive posture to counter the accusations that they have neglected the armed struggle against Israel. The group could respond to domestic critics by resuming violent border protests and launching some rockets.