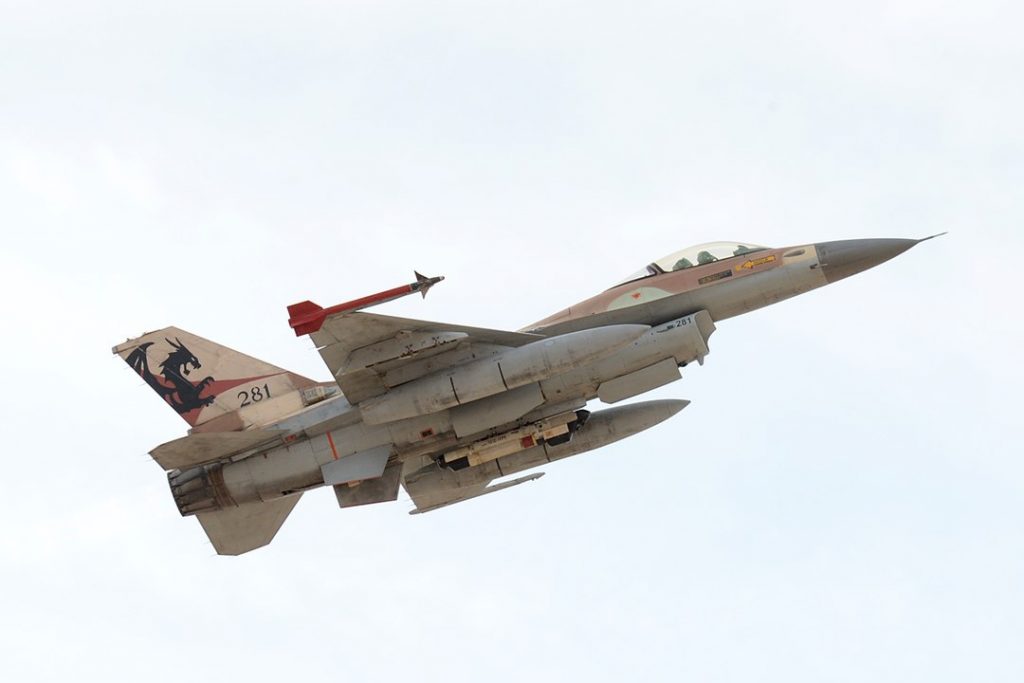 IDF fighter jets bombed targets in the Gaza Strip after terrorists fired two rockets at southern Israel late Tuesday. Iron Dome intercepted one rocket while the other exploded in an open area, the army said.
Air Force jets and other aircraft carried out two waves of airstrikes in response to the rocket fire, the IDF said. The army bombed several Hamas sites in Gaza, including an arms production facility and underground terror infrastructure.
Hamas is responsible for attacks originating from Gaza and "will bear the consequences for actions against Israeli civilians," the IDF said in a statement.
Terror groups will be making a "grave error" by continuing to fire at Israel, Prime Minister Benjamin Netanyahu said after the latest hostilities. "We will firmly respond to any attack against us and continue to safeguard Israeli security on all fronts," he said.
Newly appointed Defense Minister Naftali Bennett also conveyed a warning to Gaza's terror groups following the rocket strikes.
"A missile that did not hit anything will be treated exactly as a missile that did hit," Bennett tweeted Wednesday morning. "Whoever fires will get hit."
Southern Mayor Demands Action
The latest rocket attack marked the second time Gaza terrorists fire at Israel this week. Local residents rushed to take shelter after the IDF activated air raid sirens in southern communities. One woman was reportedly wounded after tripping on the way to a bomb shelter.
The mayor of the southern town of Sderot, which is often targeted by rocket fire, demanded tough action in response to Tuesday's attack.
"Mr. Prime Minister, what do you intended to do tonight so that our children can sleep peacefully while the terrorists who fire at them are eliminated?" Alon Davidi wrote on Twitter.
A failure to respond firmly will indicate that Netanyahu is granting immunity to Hamas and Islamic Jihad, Davidi wrote.
In the past year, Netanyahu has largely adopted a policy of restraint in response to Gaza attacks. This approach prompted criticism from Israelis fed up with tough rhetoric but little action to back it up. However, the prime minister has sought to avoid war, and is pursuing a long-term truce deal with Hamas.