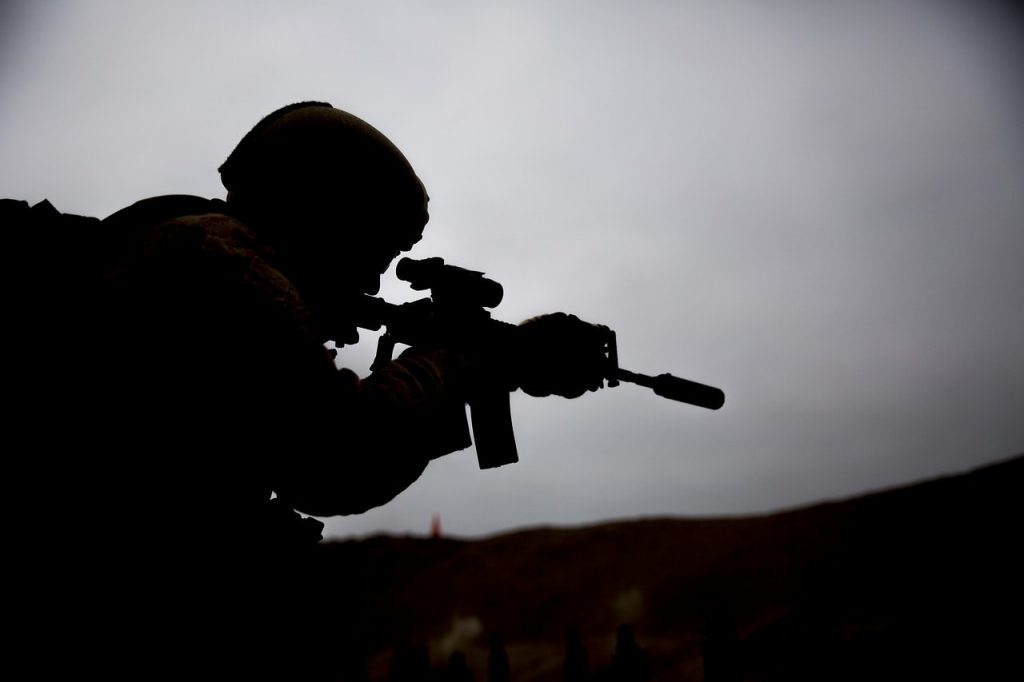 Gaza Terrorists have been testing the IDF's war readiness in the past 72 hours, as the West Bank prepares for a "day of rage" against Israel and America. The army is again on high alert to counter a potential escalation that could spiral out of control.
Unidentified terrorists fired a rocket from Gaza into southern Israel Monday evening, causing no damage or injuries. The IDF said that the rocket landed in an open area. The army did not disclose any further details.
On Saturday, the IDF intercepted a drone from Gaza as it attempted to infiltrate into Israeli territory.
Prime Minister Benjamin Netanyahu told ministers Sunday that Israel is concerned about the UAV threat from Gaza and is taking steps to neutralize it. "This is a new, developing and significant threat," Netanyahu said. "We are developing technological and other tools to defeat and counter this threat."
IDF Deploys More Troops in West Bank
Meanwhile, the IDF is reinforcing its deployment in the West Bank in preparation for the "day of rage" Tuesday. Palestinians will be rallying against the recent US decision to no longer consider Israeli settlements illegal.
The army expects protests mostly in Palestinian cities, but troops are preparing for a possible spillover of violence into Israeli territory, Channel 12 reported. Israeli forces have been ordered to show restraint in an effort to prevent the situation from deteriorating, the report said.
However, any violence could quickly escalate into open warfare if terror groups in Gaza decide to join the fray.
Meanwhile, the IDF continues to keep a close watch on Israel's northern border and prepare for a major Iranian attack. Defense Minister Naftali Bennett addressed the tense situation on Monday during a memorial ceremony in Jerusalem.
"It's clear to our enemies that we will respond to any attempt to prevent us from living our lives," he said. "It's clear to them that our response will be very precise, and very painful."