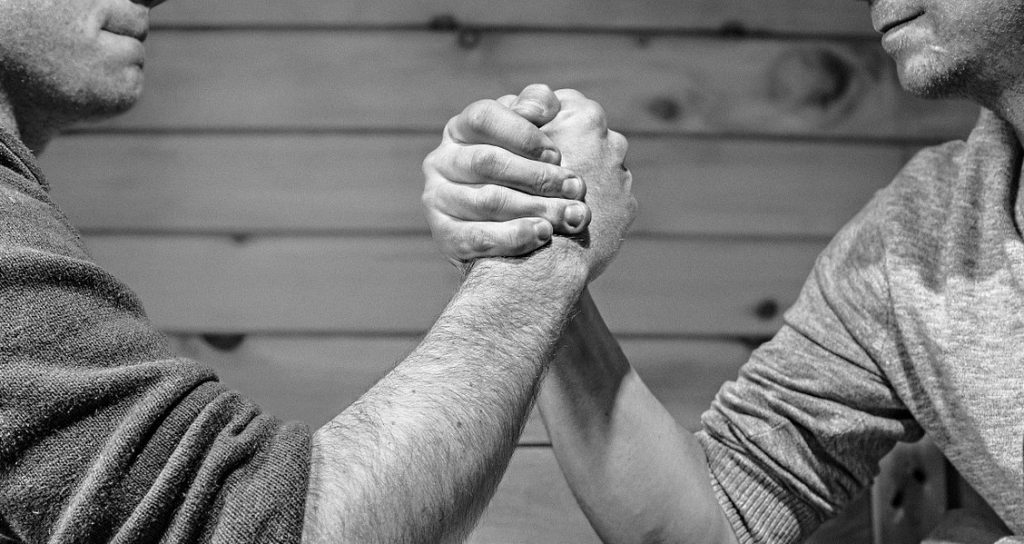 Defense Minister Naftali Bennett has been striking an aggressive posture since taking office. Bennett is promoting tougher policies against Iran and Hamas, but the IDF is resisting the changes. For now, the newly appointed minister is unlikely to win this power struggle.
Bennett is pushing to intensify IDF assaults on Iranian targets in Syria, Israeli media reported on Friday. The minister made the remarks in closed forums, but officials leaked detailed accounts to daily newspapers Maariv and Yediot Aharonot.
Bennett is reportedly promoting an aggressive offensive to push Iranian forces out of Syria while they are still relatively weak. The defense minister sees a window of opportunity for intensive military operations while both Iran and Hezbollah face domestic crises.
According to Bennett, the IDF will be striking a broader range of targets instead of only focusing on curbing Iran's missile threat. The defense minister has already informed US and Russian officials of the new approach, public broadcaster Kan reported on Friday.
IDF Skeptical
However, the IDF quickly put a damper on Bennett's plans. Army officials are skeptical about the defense minister's belligerent strategy, military affairs correspondent Alon Ben-David reported.
The IDF says that using more force can delay but not prevent Iran's entrenchment in Syria, Ben-David wrote in Maariv on Friday. Military officials believe that only a US-Russia agreement coupled with a major Syrian reconstruction effort can push Iran out.
Meanwhile, IDF sources dismissed Bennett's declared intention to hit a wider range of Iranian assets in Syria. The IDF has been targeting military bases and surveillance means since 2014, and there is no change in this policy, army officials told Kan.
Dispute Over Terrorists' Bodies
Earlier this week, Bennett said that he will put an end to the practice of handing over the bodies of terrorists killed by Israel to the Palestinians. The existing policy has been criticized because Hamas continues to hold the remains of IDF soldiers killed in Gaza and refuses to hand them back.
However, in that case too, the defense establishment immediately voiced objections to Bennett's plan.
The IDF and Shin Bet are not on board with the initiative, as it may jeopardize ongoing efforts to secure the return of Israeli citizens and bodies held by Hamas, news website Walla! reported. Moreover, the issue is under discussion and a final decision is still pending, the report said.
Will Netanyahu Approve?
It remains unclear whether Bennett is genuinely seeking to introduce tougher measures, or is merely trying to score some points with voters. In any case, the new defense minister faces some formidable obstacles in implementing any policy changes.
First, the proposed initiatives will have to be endorsed by Prime Minister Benjamin Netanyahu to go into effect. Moreover, swiftly changing Israel's security policy without the IDF's blessing and cooperation will be difficult.
For now at least, Israelis can expect Bennett to continue making tough statements, but not much else. Ultimately, any modifications to Israel's security doctrine will likely be decided by the prime minister in conjunction with the IDF.