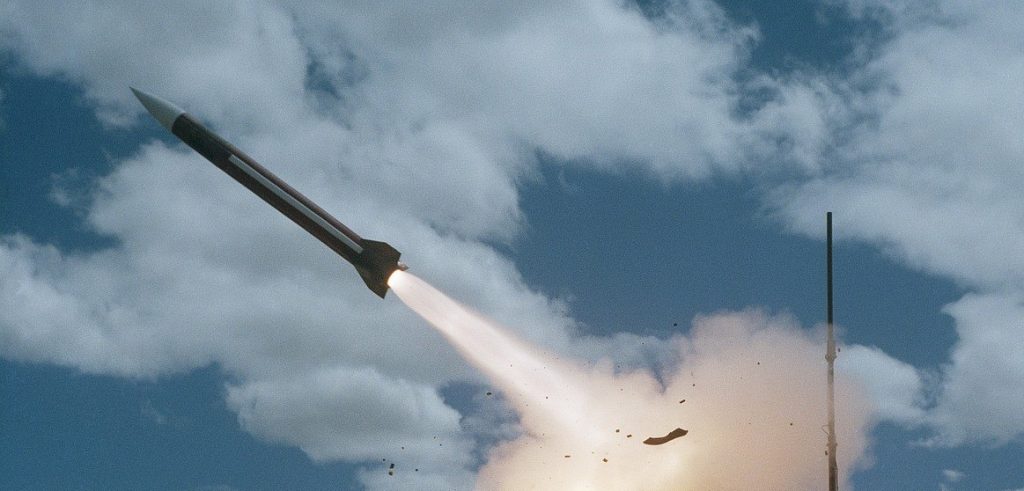 The IDF killed one of Gaza's most prominent terror leaders in a precision strike Tuesday morning. The assassination triggered heavy rocket barrages at southern Israel. Air raid sirens were also activated in the Tel Aviv area.
An IDF aircraft targeted Islamic Jihad terror chief Baha Abu al-Ata in a Gaza building early Tuesday, the army said. Palestinian officials confirmed that the strike killed Al-Ata and his wife.
Al-Ata was a "ticking time bomb" and was orchestrating imminent rocket, drone and sniper attacks in the Gaza region, IDF Spokesman Hidai Zilberman said.
Military officials told Israel Radio that the IDF hit the room where Al-Ata was sleeping in the pinpoint strike. The army said that it collaborated with the Shin Bet to carry out the assassination operation.
Dozens of Rockets Fired; Schools Shut Down
Terrorists in Gaza responded to Al-Ata's assassination by firing dozens of rockets at southern Israel communities. Air raid sirens were also activated in Tel Aviv and surrounding areas, prompting residents to rush into bomb shelters. The army said that it intercepted some rockets over central Israel.
In the south, several residents suffered minor injuries in Tuesday morning's barrage, while others were treated for anxiety. The Iron Dome missile defense system was activated and intercepted rockets throughout the region, the IDF said.
Some 150 rockets were fired at Israel by midday, authorities said. Twenty-two people were treated for injuries at Barzilai Medical Center in Ashkelon.
The IDF did not respond to the attacks initially, but later started to strike Islamic Jihad targets in Gaza, including members of rocket cells. The army also announced that it was blocking several roads near Gaza for traffic for fear of terror attacks on motorists.
In a rare move, local authorities called off school and all non-essential work in southern and central Israel. Parents in Tel Aviv received text messages advising them to keep their children at home "due to the security situation."
Strike Targets Terror Leader in Syria
The IDF said that it was preparing for several days of battle and rushed more troops to the Gaza region. The security cabinet, including newly appointed Defense Minister Naftali Bennett, was scheduled to convene for an emergency session at Defense Ministry headquarters.
Military officials stressed, however, that Al-Ata's killing was a one-time operation and that the army was not renewing its assassination campaign against terror leaders. The IDF relayed a message to terror groups in Gaza via Egypt that Israel was not interested in further escalating the situation, the Ynet website reported.
Meanwhile, reports out of Damascus indicate that an apparent airstrike targeted Islamic Jihad's deputy leader Akram al-Ajouri at his home. Ajouri's son was killed in the attack, the group said. The IDF declined comment.