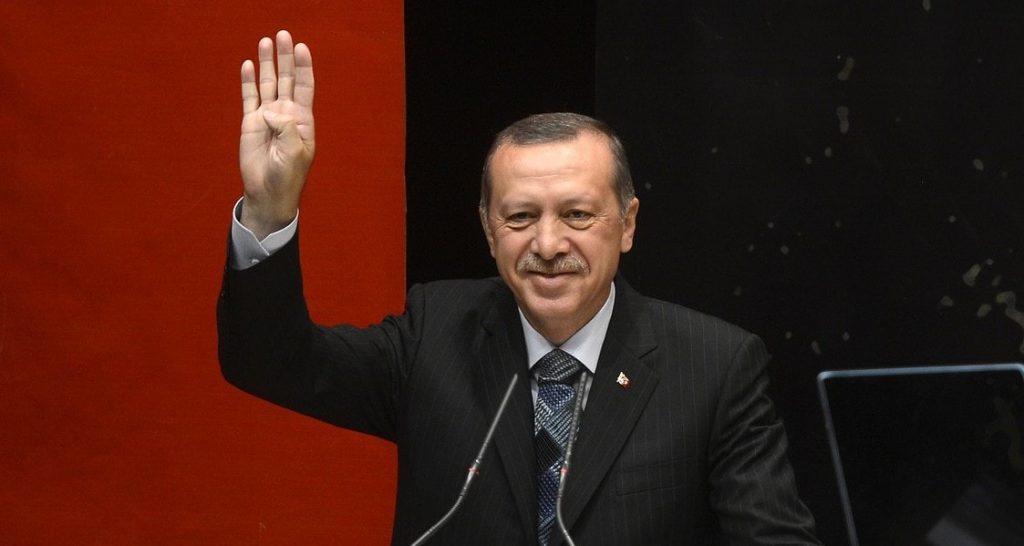 Hostile Turkish moves are posing a threat to Israel's gas exports and promoting radical forces in Jerusalem. Meanwhile, Turkey's President Recep Erdogan lashed out at Israel and accused it of executing Palestinian children.
The recent events suggest that tensions between the two countries could escalate soon.
Turkey recently signed a maritime border agreement with Libya that is raising grave concerns in Israel and elsewhere. The move aims to bring wide swaths of the Mediterranean Sea under Turkish-Libyan control.
Turkey is essentially taking over a strategic waterway and warning global gas exploration companies to stay away, said Channel 12 commentator Ehud Ya'ari. This threatens Israel's plans to export gas to Europe via a maritime pipeline, he warned.
Turkey could also send its own gas drilling rigs to the area accompanied by warships, Ya'ari said. Such move would carry explosive potential as it would threaten the economic interests of other regional countries.
Turkey Eyes Jerusalem
Moreover, Turkey in recent days signed a cooperation agreement with the Muslim Waqf, which runs Temple Mount. The Waqf's representative at the ceremony was radical Mufti Ekrima Sabri, the Jerusalem Center for Public Affairs said.
The move is part of Turkey's ongoing effort to boost its influence in Jerusalem while promoting harsh anti-Israel messages. Observers have warned that Turkey maintains close ties with radical elements and is constantly expanding its presence in the city.
The latest agreement cements Turkey's partnership with hostile forces and strengthens its influence in Jerusalem. This sets the stage for a dangerous Israeli-Turkish confrontation in case of a violent flareup in the capital.
Erdogan Slams Israel
Meanwhile, President Erdogan this week accused Israel of openly executing and murdering Palestinian children and adults. Western and some Arab countries "encourage this brutality," he told a recent conference in Turkey.
Erdogan charged that the situation in Palestinian areas and in Jerusalem is worsening every day under Israeli control. Israel "continuously deepens the crisis in the region" and harms Muslims, he said, according to the Turkish presidency website.
In September, Erdogan told the UN that Israel's actions in Gaza were comparable to Nazi crimes.
Netanyahu Silent, for Now
Prime Minister Netanyahu has been firm in condemning Erdogan's anti-Israel claims and Turkey's belligerent policies. Moreover, Israel was reportedly advancing a plan to limit Turkey's damaging influence in Jerusalem.
Notably, Netanyahu and other Israeli officials did not immediately respond to the latest Turkish moves. The PM is currently preoccupied with more immediate threats, and with domestic political crisis, and may wish to avoid more friction elsewhere.
However, Israel will have to counter Turkey's aggressive moves sooner or later. For now, the Foreign Ministry and Israel's intelligence agencies are closely monitoring the latest developments and awaiting further instructions.