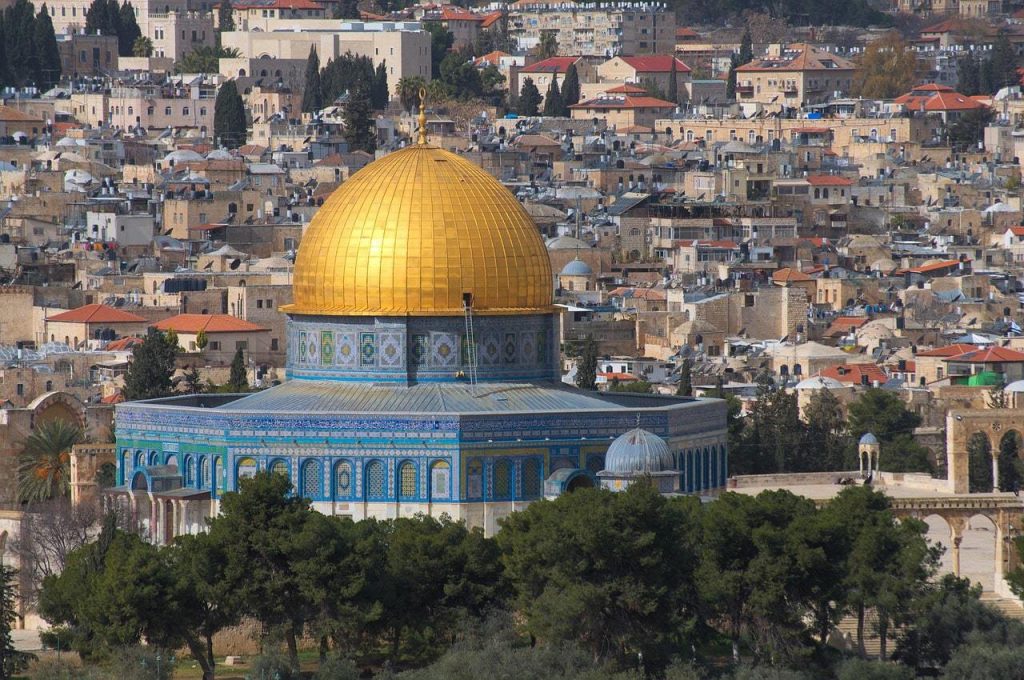 Almost 4,000 Jews visited Temple Mount over the recent Sukkot holiday, marking a 42% increase from last year. This was the latest indication that the holy site, once shunned by all but a fringe minority, is becoming a growing attraction.
For many years, most Israeli Jews avoided Temple Mount, one of the world's most contested religious sites. Some stayed away on the order of prominent rabbis who feared that visitors would desecrate it. Others saw the Mount as a fanatic cause far removed from the concerns of daily life. But this is gradually changing.
With time, the efforts of committed Temple Mount activists became more visible and were drawing wider attention. Groups such as Students for Temple Mount worked tirelessly to encourage Jewish visits to the site. A high-profile activist, Yehuda Glick, made it into the Knesset as a member of the ruling Likud party in 2016.
Politicians Discover Temple Mount's Potential
Other Knesset members soon recognized the potential political rewards and headed to the Mount for photo opportunities. Meanwhile, Public Security Minister Gilad Erdan played a key role in making Temple Mount more hospitable to Jewish visitors.
Authorities traditionally viewed Temple activists with trepidation, fearing that their actions could trigger an explosive clash with the Muslim world. But under Erdan's tenure, police officials improved their cooperation with Jewish groups and eased visitation restrictions.
Leading activist Arnon Segal credits Erdan with starting a process of change. Only 10,000 Jews visited Temple Mount in 2015, the year the minister took office, Segal noted in an article on right-wing website Maqor Rishon. By 2018, the figure rose to more than 35,000.
Visitors now include members of all walks of life and religious backgrounds. Many enthusiastically pose for photos later posted online. On Monday, cadets currently enrolled in the IDF's journalism course visited the site.
The Mount also became a favorite spot for some foreigners, including lawmakers from various countries. Last week, popular American pundit Ben Shapiro dropped by for a visit. However, Jews and Christians are still strictly forbidden from praying at the site. Police quickly evict those who ignore the ban.
Growing Friction
As could be expected, the growing number of Jewish visitors caused some friction. Arab worshipers on the Mount have often attempted to disrupt or curb visits by Jews. In June, Muslims inaugurated a new mosque at the site despite Jewish protests.
Earlier this year, the police briefly closed Temple Mount to visitors following a firebomb attack. In 2017, three Arab-Israeli gunmen stormed the compound and murdered two police officers.
Temple activists claim that reasserting Israeli sovereignty on the Mount would deter Arab aggression. However, Muslims are likely to see any changes to the prevailing status quo as a declaration of war.
For the time being, both sides continue to grumble while maintaining a precarious coexistence. Yet even at relatively peaceful times, the site remains one of the most volatile places on earth.