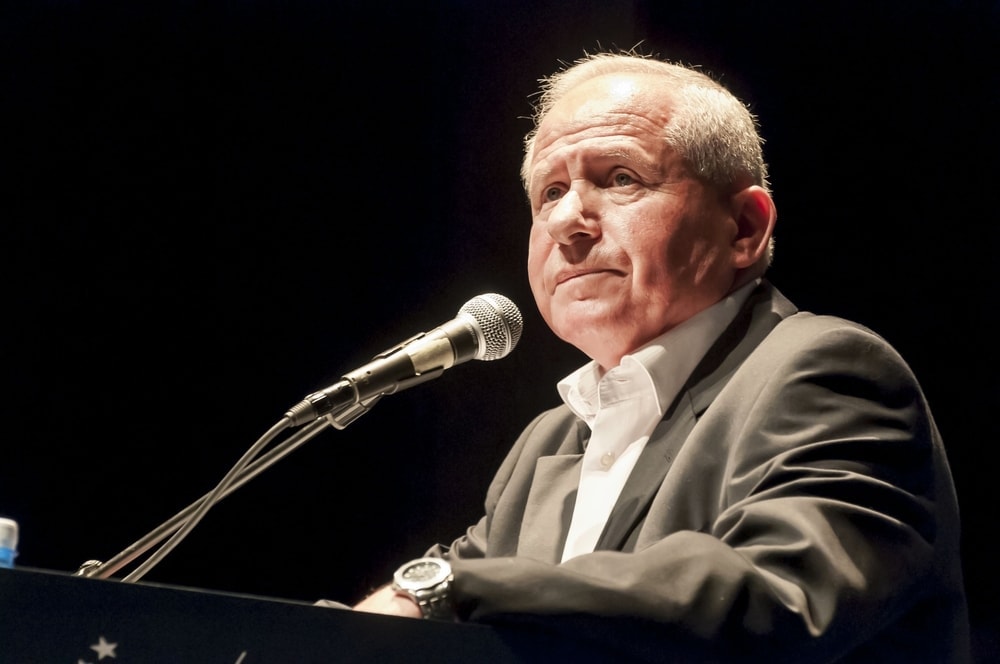 There is little doubt that Avi Dichter was an outstanding intelligence chief and a fierce warrior on terror. It is equally clear that he subsequently became a mediocre politician. Now that he has been appointed as Israel's deputy defense minister, will Dichter shine again?
Dichter was born in Israel to Holocaust survivors from Poland. The only language he spoke at home other than Hebrew was Yiddish, but later he would become fluent in Arabic as well.
After serving as an elite commando in the Israel Defense Forces, Dichter joined the Shin Bet. He entered the security agency's rigorous Arabic training program and completed the course with a perfect grade. His teachers say he was a diligent student determined to master the language.
Dichter soon put his Arabic to good use. He served as a recruiter and handler of Palestinian agents working for Israel's security services in Gaza. He excelled at his job and became intimately familiar with the nuances and intricacies of Palestinian society.
Hero of the Intifada
Dichter rose through the ranks and eventually took charge of Shin Bet's southern division. In 2000, he became the agency's director. Soon after, violence exploded on Israel's streets.
Dichter headed the Shin Bet during one of the most difficult periods in Israel's history. Suicide bombers were blowing up in city centers and Palestinian gunmen were frequently targeting civilians and soldiers on West Bank roads.
The ongoing terror wave, now known as the Second Intifada, claimed the lives of more than 1,000 Israelis. Many of them died in almost 150 suicide bombings nationwide. Dichter was called upon to come up with a remedy.
Under his direction, the Shin Bet dramatically expanded its capabilities. The agency became particularly proficient in facilitating the targeted assassinations of terror leaders. After Israel reconquered the West Bank in 2002, his agents and field operatives worked closely with elite IDF units to root out terrorists.
Dichter retired in 2005 as a widely admired national figure. At the end of the year he decided to enter politics and joined Ariel Sharon's newly created Kadima party. The future looked promising for the celebrated intelligence chief, but then things went sour.
Political Struggles
Dichter struggled to find his place in his new surroundings. His personal charm did not translate into political savvy and he often came across as awkward and unsophisticated. In 2008 he finished last in the four-way race for Kadima's leadership.
In 2012, Dichter left Kadima and joined Likud. There, too, he failed to impress most voters or leave a significant mark.
Despite serving in several ministerial and Knesset posts, the former defense chief struggled to make his voice heard in a political landscape increasingly dominated by crude populists and loudmouths. However, Dichter's shortfalls as a politician may now offer salvation.
As the recent elections suggest, Israelis are growing impatient with shallow parliamentarians who have little of substance to offer. Some court jesters have been booted out, while others were demoted within their parties. In this changing environment, a seasoned and honorable politician of Dichter's caliber could again become a sought-after commodity.
Dichter's new position as deputy defense minister offers him a chance for a restart. He will not be setting defense policy, but will likely get more opportunities to boost his visibility and public stature. Will he eventually reclaim his seat at the decision-making table? Dichter, as ever, remains optimistic.