Israeli election result unclear: PM Netanyahu close to securing 61-seat majority but depends on Bennett's support; anti-Netanyahu bloc just short of 60 seats.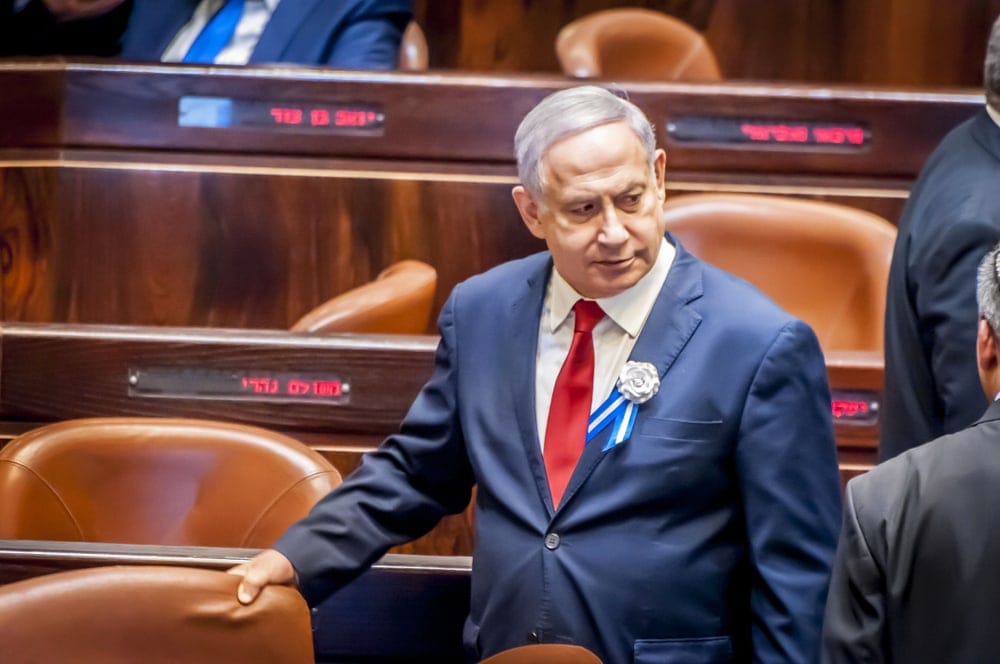 Israeli election exit polls show indecisive results, with Prime Minister Benjamin Netanyahu in the lead but a victory still uncertain. Israel remains deeply divided politically, and final results could still change the picture dramatically.
Netanyahu's Likud party finished on top with 33-31 seats, according to exit polls by Channels 11, 12 and 13. Runner-up Yair Lapid's Yesh Atid party came in distant second with 18-16 seats. No other party won more than 10 seats, according to these initial estimates.
The figures suggest that Netanyahu could get just over the 60 seats needed to form a government, as long as Naftali Bennett's Yamina joins him. However, the right-wing party's support is far from certain, and Netanyahu will have to pay a high price for it.
Bennett the kingmaker?
The anti-Netanyahu bloc came close to 60 seats according to the exit polls but fell just short. Forging a coalition based on the eclectic mix of parties in the bloc would have been difficult in any case. However, small shifts in the coming hours and days could lift the bloc above 60, or push it further away and give Netanyahu a clear path to victory.
If the initial results are accurate, Bennett will be the kingmaker, able to exact a very high price for supporting either bloc despite his weak showing. Yamina, which was hoping for a double-digit performance, secured only 8-7 Knesset seats according to the exit polls.
The initial numbers suggest that Prime Minister Netanyahu remains by far Israel's strongest and most skilled political player. In contrast, Likud renegade Gideon Sa'ar, who earlier challenged the PM for the premiership, achieved very weak results with only 6-5 seats.
Final results are expected by Wednesday afternoon, according to Election Committee chief Orly Adas. However, the full count could take longer and may only end on Friday due to special arrangements pertaining to COVID-19. Official real-time results can be monitored here (in Hebrew).
One way or another, it will likely take weeks, and possibly months, before coalition deals are finalized and a new government is formed.