Highly unusual warning message from IDF to Iran: Israeli submarine sails through Red Sea en route to Persian Gulf.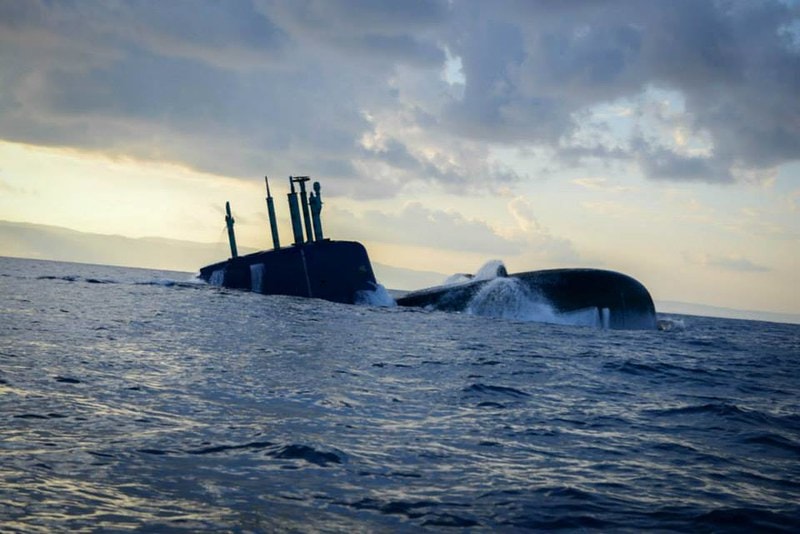 An Israeli Navy submarine passed through the Suez Canal last week, apparently on route to Iran. The highly unusual military maneuver was undertaken with Egypt's approval, public broadcaster Kan News reports.
The submarine sailed through the Red Sea openly, in what Arab intelligence sources said was a clear warning to Tehran. The unnamed sources estimated that the Israeli vessel was headed to the Persian Gulf.
The IDF declined to comment about any of its recent military moves, the report said. Notably, publicized movements by Israeli submarines are extremely rare.
Earlier today, the IDF chief also conveyed a stern warning to Iran and its regional proxies. The army has finalized and tested its retaliation plans for any attacks on Israel and will forcefully strike at any aggressor, near or far, Lt. Gen. Aviv Kochavi said.
Tensions on several fronts
The IDF's latest move follows the escalation of regional tensions on multiple fronts. Israel and the US are monitoring potential plans for a revenge attack by Iran or its proxies, with the IDF taking steps to boost defenses around strategic sites.
Moreover, the report on Israel's unusual threat comes shortly after the US military chief, Gen. Mark Milley, visited Tel Aviv and met with top defense officials. Iran was high on the agenda as the IDF and US armed forces coordinated their moves against Tehran.
In parallel, Israel has been under an ongoing cyber offensive by Iranian hackers. Most recently, a threat actor linked to Tehran claimed that it breached the servers of one of Israel's premier defense companies.
Meanwhile, Hezbollah is also on high alert for fear of an Israeli or US strike on its top leaders or key installations in Lebanon. The group is particularly concerned about an assault on its missile factories in Beirut.