Ambitious plan to ship oil from Gulf via Israel could spark Israel-Iran oil war, turn Red Sea into new battlefront.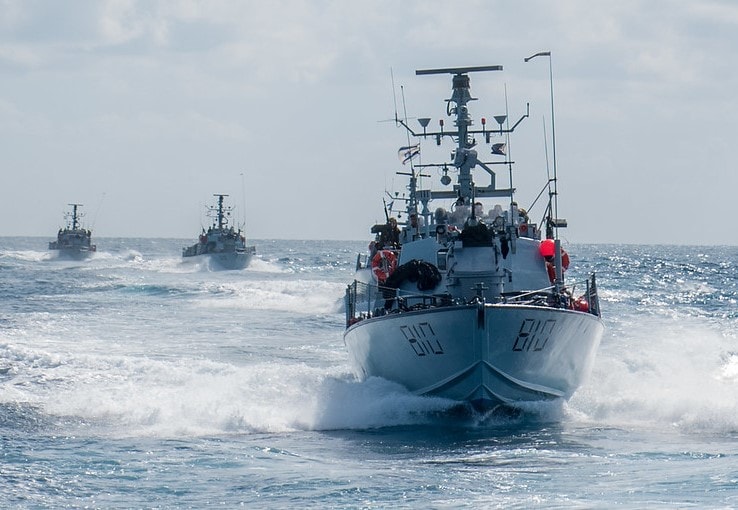 Israel's plan to become a major hub for storing and transporting oil terrifies Iran. The peace deals between Israel and Gulf states are making this project more realistic than ever. However, a battle over oil will sharply escalate the danger of an Israeli-Iranian clash.
A pipeline connecting the Red Sea to the Mediterranean through Israeli territory was built many years ago. Israel is now asking the United Arab Emirates to help convince Saudi Arabia to put it into use, Globes business daily reported. Shipping oil from the Gulf to Europe and North America via Israel would transform the industry dramatically.
A Saudi-Israeli oil link is an Iranian nightmare, says Mideast affairs journalist Pazit Ravina. Using the Eilat Ashkelon pipeline would enable Gulf states to bypass dangerous sea routes threatened by Iran and its allies. The entire process would be quicker, safer and cheaper. Most critically, this would deprive Iran of a major source of influence and power.
The Iranians are not expected to accept the drastic change without a fight, Ravina warns. After all, the Strait of Hormuz that currently links oil producers to global markets is Tehran's most vital strategic asset.
Danger in the Red Sea
Tehran has already issued some threats, while avoiding major action before the US election. Previously, an Iranian article urged Hamas to target Israel's oil infrastructure, which runs perilously close to the Gaza Strip. But after America votes, things could escalate quickly.
Iran could very well try to sabotage Israel's ambitious oil enterprise by striking in the Red Sea, Ravina says. IDF Navy ships are already sailing far away from Israel's shores to protect cargo ships in the Red Sea, she notes. Securing the oil route would require the military to boost this defense project substantially.
Notably, Israel is taking steps to prepare for growing maritime challenges. Soon, the Navy will receive its first powerful Sa'ar 6 warship from Germany. Three more corvettes will follow later on.
The army plans to pack the new vessels with cutting-edge technologies and weaponry. While originally acquired to protect Israel's gas rigs in the Mediterranean, the warships will play a critical role in any Red Sea operations.
Oil war to shake region
An Israel-Iran oil war in the Red Sea will carry wide-ranging regional implications and could spiral out of control.
Any threat to the flow of oil would alarm oil-producing states and their clients worldwide. Given the stakes involved, a response to any Iranian attack will likely be severe.
The IDF in recent years invested huge efforts in curbing Iran's military buildup in Syria. The ongoing strikes destroyed numerous Iranian targets without sparking an all-out war. Ironically, Israel could ultimately end up fighting Iran on an entirely different battlefield.