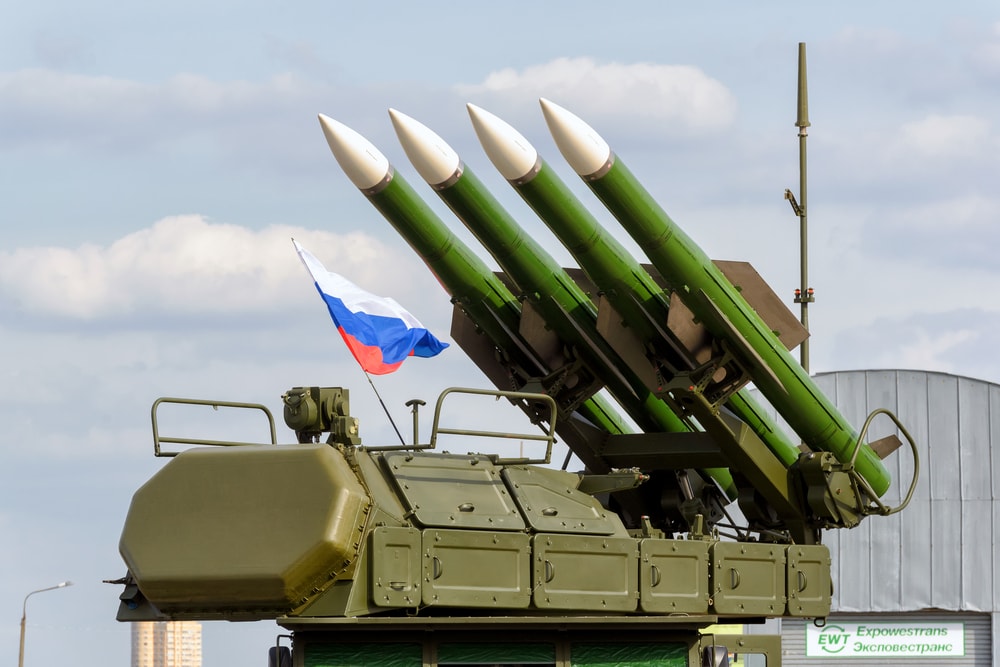 Russia on Wednesday revealed operational details about IDF airstrikes in Syria in signaling its irritation over Israel's intensified bombing of Iranian targets. Earlier, Russian officials condemned the strikes and chided Israel for breaching Syrian sovereignty.
The Russian Foreign Ministry said that Israel struck four times in the region in the past 10 days, including a major offensive on Iranian and Syrian targets early Wednesday. The IDF used 40 cruise missiles to pound military sites across Syria, Moscow said.
In another case, Israeli warplanes flew through Jordanian airspace to bomb targets on the Iraq-Syria border, Russia said.
Israel's strikes were "wrong" and violated international law, Russian Deputy Foreign Minister Mikhail Bogdanov said Wednesday. Russia's Foreign Ministry also issued a statement accusing Israel of ratcheting up regional tensions. The Ministry urged Israel to respect Syria's "territorial integrity."
Meanwhile, a Russian official told the UN Security Council that Russia objects to the IDF's operations in Syria, the Jerusalem Post reported." The growing intensity of strikes is harming "normalization efforts in the region," Chargé d'Affaires Dmitry Polyanskiy said.
Israel Bracing for Iranian Revenge
Israel and Russia maintain a coordination mechanism to reduce potential harm to Russian forces when the IDF strikes. However, Jerusalem informed Moscow of Wednesday's major assault only minutes in advance, daily newspaper Yediot Aharonot reported.
Moscow has now issued a stark warning to Israel, wrote Alex Fishman, the paper's military affairs correspondent. "The Russians apparently see a new trend here that could jeopardize their interests," he wrote. "Hence, they decided to publicize a detailed account of Israel's military activity in Syria."
An Israeli expert recently warned that Israel would do well to consult with Russia on taking a more aggressive approach against Iran. "Coordination with the US and consultation with Russia are critically important," wrote Professor Eytan Gilboa.
Meanwhile, Israel is bracing for retaliation for Wednesday's massive airstrikes on Iran's military sites in Syria. The strikes reportedly killed several Iranians and badly damaged some key Iranian installations.
Defense officials expect an Iranian attack "in the coming days," military affairs reporter Alon Ben-David wrote on Twitter. The army believes that fresh rocket attacks on targets in the Golan heights are likely, and that there is a lower probability of a ballistic missile attack, he said.
Israel has been on high alert for an Iranian strike for some time now. Earlier this week, the IDF launched a surprise exercise to test the readiness of troops for a war in the north.