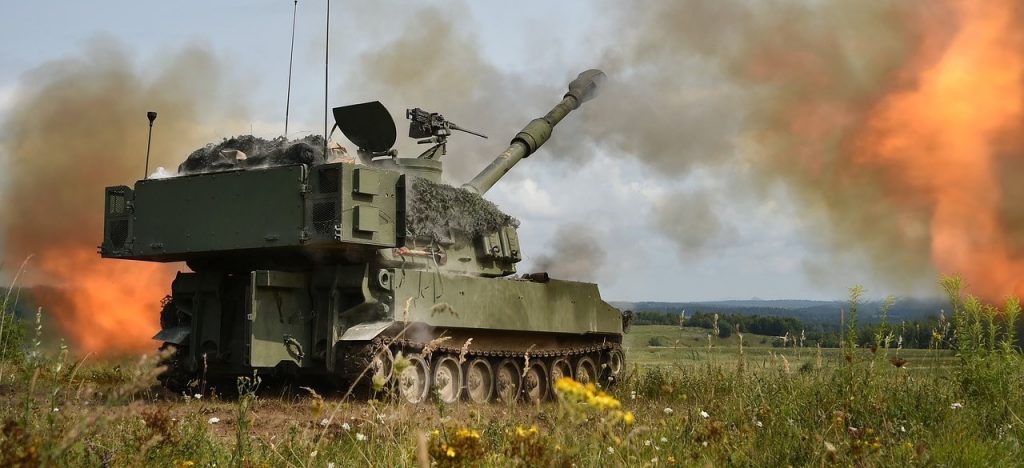 The Israel Defense Forces struck two Hamas targets in Gaza after a rocket exploded in southern Israel Thursday. The fire exchange could indicate that hostilities in the area are about to resume after a relative lull in violence.
The red alert rocket siren was activated in two Israeli communities Thursday evening. Soon after, local residents reported hearing a loud blast. The IDF said that a rocket launched from Gaza landed in an open area.
The army added that an Iron Dome anti-missile battery fired at the incoming rocket. There were no reports of injuries or damage.
An IDF tank and a military aircraft subsequently targeted two Hamas positions in the northern Gaze Strip in response to the rocket attack, the IDF said. The army did not issue any special directives to southern residents after the fire exchange.
IDF Prepares for Friday Border Clashes
The latest flareup comes as Israeli troops prepare to face Palestinian protesters on the Gaza border Friday. Recent clashes between IDF soldiers and rioting demonstrators did not erupt into major violence. However, more rocket attacks and retaliatory strikes could lead to growing friction at flashpoints along the border fence.
The security situation in the Gaza region remains volatile despite the relative decline in violence. IDF Chief of Staff Aviv Kochavi told journalists earlier this week that the situation on Israel's southern border is fragile and tense.
On Tuesday, Air Force jets shot down a high-flying drone that threatened the flight routes of military planes in the area.
Meanwhile, a senior IDF officer warned that improvements in Gaza's economic conditions could boost terrorism from the Strip, public broadcaster Kan reported on Thursday. Economic development in Gaza could resulted in upgraded terror capabilities, Southern Command Chief Herzi Halevi reportedly told a visiting delegation.