IDF uncovers explosives on Syria border; army closely monitoring Hezbollah operations in the area.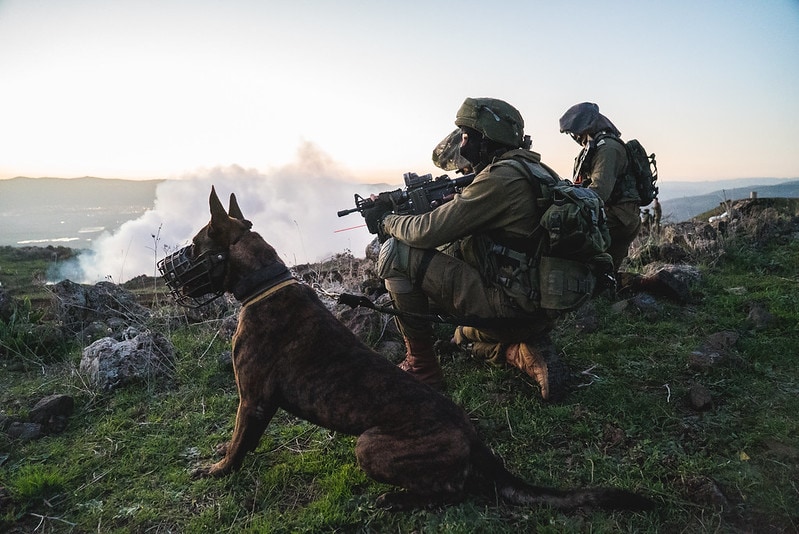 Forces from the IDF engineering corps neutralized on Tuesday explosive devices planted on the Syria border. The army said that it holds the Syrian government responsible for the attempted attack.
The explosives were found inside Israeli territory, and were apparently meant to blow up near IDF soldiers patrolling the area.
The army has been monitoring attempts to place explosives in the area for some time. Pro-Iranian forces are known to operate in the region, Ynet reported.
Earlier this year, elite IDF forces on the Syria border killed four terrorists trying to plant bombs not far from the site of the latest incident.
IDF checking Hezbollah link
The army is now checking whether the explosive charges are linked to Hezbollah cells in the border area. Previously, Israel warned Syrian army officers to terminate their cooperation with Hezbollah and Iran or face dire consequences.
The IDF is expected to retaliate for the attempted attack by hitting Syrian targets, and possibly Hezbollah and pro-Iranian militia positions.
Tensions at the Syria border have been growing steadily in recent weeks, with the IDF taking a more aggressive approach to foil attacks.
Meanwhile, the army's intelligence directorate continues to closely watch Hezbollah's efforts to set up a terrorist infrastructure on the Golan Heights