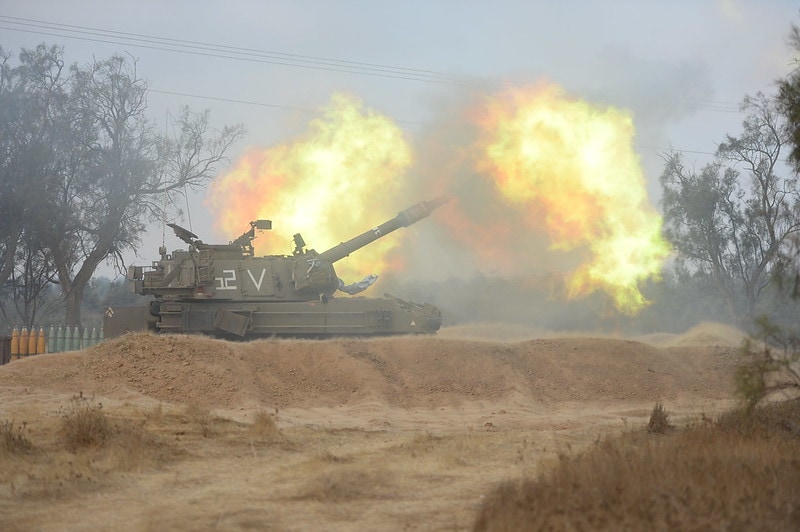 Israel wants to hit Hamas and Islamic Jihad very hard after Gaza terrorists fired rockets at Jerusalem and continue to launch heavy barrages at Israeli cities. However, officials in Jerusalem face a difficult dilemma over the IDF's military response.
The timing for a destructive operation in Gaza is not great. Tensions in Jerusalem, the end of Ramadan, and political instability in Israel are not the ideal setting for an all-out war. The uncertain support of the new US Administration could be a further obstacle.
Israel clearly tried to contain the fighting initially, launching strong but limited strikes. Despite the IDF's aggressive war plans and significant firepower, the army only deployed a small part of its military arsenal early on, journalist Nir Dvori noted.
However, the ongoing rocket fire and heavy barrages that killed at least two women Tuesday afternoon are pushing Israel toward major escalation. And this is where Hamas could face a serious problem.
Gaza's terror chiefs are aware that the timing for an IDF operation is not good and were counting on Israel to seek a quick end to the fighting. Hamas scored strong PR points by firing at Jerusalem and has no desire to be dragged into a long battle now. But, as happened before, the group may have badly miscalculated.
Hamas to pay price for mistake
Hamas is willing to pay a certain price after hitting Jerusalem, but what if Israel has no plans to stop its offensive? Arab affairs expert Avi Issacharoff wrote that Hamas leaders have no clear exit plan from the conflict and made a foolish move. Indeed, the PR achievement is liable to turn into a major strategic mistake.
As the fighting continues, Israel's overwhelming force will gradually degrade and devastate Gaza's terror infrastructure. In contrast, rocket barrages are alarming but cause only limited damage and casualties. They also have little impact on the IDF's strength. With every passing day, the military equation will increasingly tilt in Israel's favor.
However, even if Israel decides to end the fighting early, Hamas will still face a problem. Its achievements may carry some domestic political significance but will make little difference militarily. The group will emerge from the conflict weaker, and Israel will simply wait for a better time to settle the score in full.
By launching its rocket assault, Hamas made it clear that the IDF's deterrence has weakened, and that the group presents an unacceptable challenge. Israel is now compelled to rectify the situation by delivering a painful blow to decimate the capabilities of Gaza's terror groups.
The IDF will do this in the coming days, or in a future date that is more convenient for Israel.