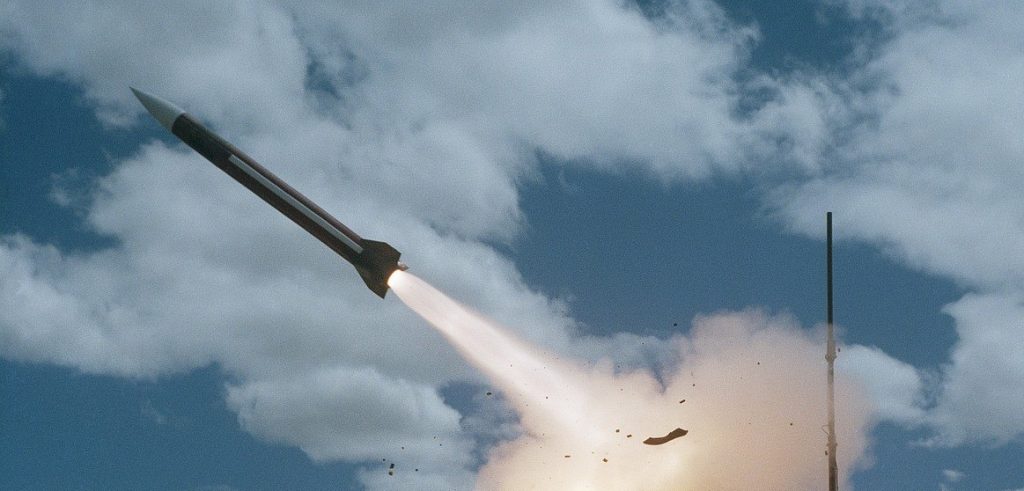 Hamas fired at least seven rockets from Gaza at Jerusalem Monday evening, followed by multiple barrages at southern Israel communities. The group issued an ultimatum earlier over the ongoing clashes at Temple Mount, warning that it will take military action. The IDF responded with intensive airstrikes on terror targets and operatives.
Gaza terror cells fired over 150 rockets at Israel during the evening, with air raid sirens frequently activated across the south. Iron Dome batteries intercepted numerous incoming rockets above residential areas.
Meanwhile, Tel Aviv and other central Israel cities opened their public bomb shelters in anticipation of potential long-range rocket strikes.
At least one rocket hit a residential home in the Jerusalem area but caused no injuries. Other projectiles impacted different sites in the south of the country, causing some damage. In parallel, terrorists targeted an IDF vehicle near the Gaza border with anti-tank missiles, lightly wounding one civilian.
Rockets were fired at Jerusalem as the security cabinet was meeting to discuss the Gaza situation. Earlier, the IDF closed roads near the Strip and deployed more forces at the border area. In parallel, air traffic at Ben-Gurion International Airport was diverted to safer routes.
IDF launches deadly airstrikes
Top ministers approved a significant military response to events on the Gaza front, N12 News reported.
The IDF launched numerous airstrikes in the Strip throughout the evening, hitting terror assets and rocket squads. Sources in Gaza reported close to 30 dead and dozens wounded, including gunmen targeted inside an underground tunnel.
Notably, the army recently revealed some of its plans for a conflict in Gaza and will now implement its upgraded war doctrine. The battle plans consist of different phases of intensity and will escalate if the fighting continues.
They IDF said Monday that its operations will continue for days. Prime Minister Netanyahu convened an urgent session with top defense officials before midnight to weigh Israel's next moves.
According to some military observers, Israel will use the flareup to destroy significant Hamas assets, including advanced weapons factories and naval commando targets. Previously, there were warnings that the group is engaged in a massive military buildup to prepare for future conflict.
Hamas is hoping that the IDF will limit its strikes, and that a truce will be called within 1-2 days with a sense of Palestinian victory. However, terror groups have a history of misjudging Israel's reaction to grave provocations. Particularly, firing at Jerusalem hit a raw nerve among Israelis and could spark a broad IDF operation. Moreover, the Hamas assault will likely unite most of Israel's political parties in support of a military offensive.