Car bombed on Damascus-Beirut road a day after Israel-Lebanon border standoff; Heavy Air Force activity reported, Hezbollah says it's ready for war.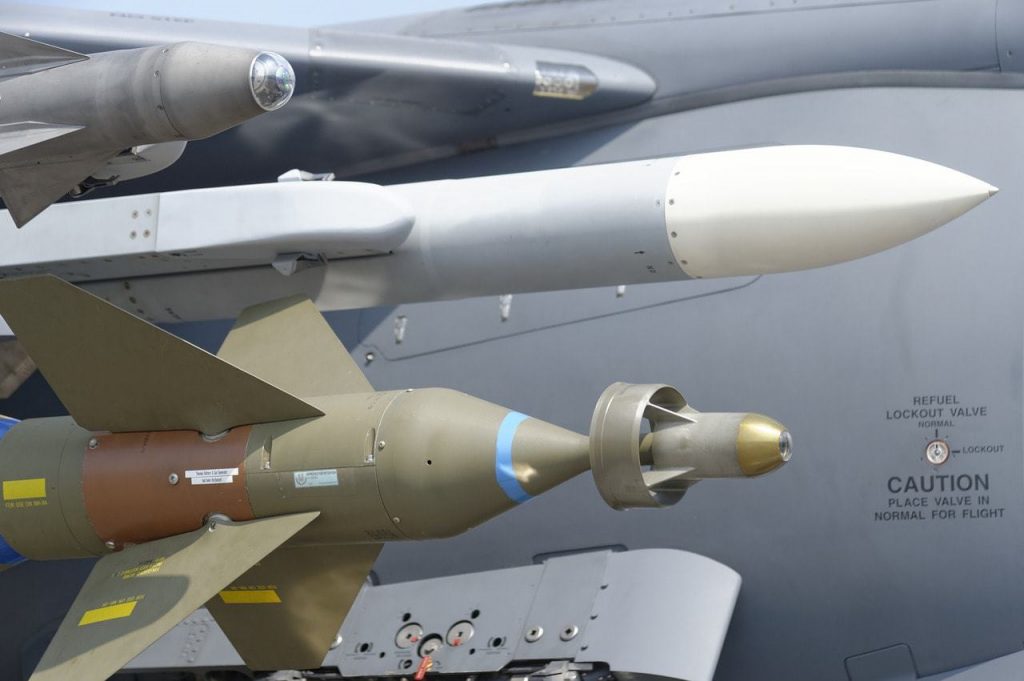 An Israeli drone reportedly fired two missiles at a vehicle traveling in Syria near the Lebanon border on Wednesday. Conflicting reports said the attack targeted either senior Hezbollah commanders or an arms shipments.
Arab sources posted photos of a bombed jeep, which was apparently heading into Lebanon. The occupants of the vehicle escaped unharmed according to some reports.
The latest events came after a tense standoff between Israeli and Lebanese soldiers at the border on Tuesday. IDF troops crossed the border wall into a disputed enclave, prompting forces from Lebanon to rush to the site with their weapons drawn (see photo below, IDF forces are on the right).  
Details were sketchy, but images showed masked IDF soldiers entering the enclave after the army created a smoke screen. An unidentified Israeli in civilian clothes was also present. UN forces quickly deployed as a buffer between the two sides to prevent a clash. Soon after, the standoff ended.
The IDF did not provide any further details, and did not disclose the reasons for operating in the area.
Israeli Jets Above Beirut
The incident followed reports from Lebanon about intensive Israeli Air Force activity in the past two days. Fighter jets and drones were flying in Lebanese airspace and approached the Syrian border, according to some reports. Syria placed its air defenses on high alert, Arab sources said.  
Israeli jets were spotted above Beirut, and also flying over Hezbollah strongholds in northern Lebanon. Some observers speculated that the unusual activity is related to heavy weapons stored by the group, or to attempts to smuggle or produce them.
Some officials in Lebanon are apparently concerned that Israel could be planning a surprise attack. The latest tensions prompted Hezbollah deputy chief Naim Qassem to declare Tuesday that the group is ready for war against Israel at any time.
Notably, the IDF carried out an intensive series of drills at the end of 2019 to prepare for a war with Hezbollah. Israel is particularly concerned about the group's huge missile arsenal, and about Iranian attempts to produce precision-guided missiles on Lebanese soil.