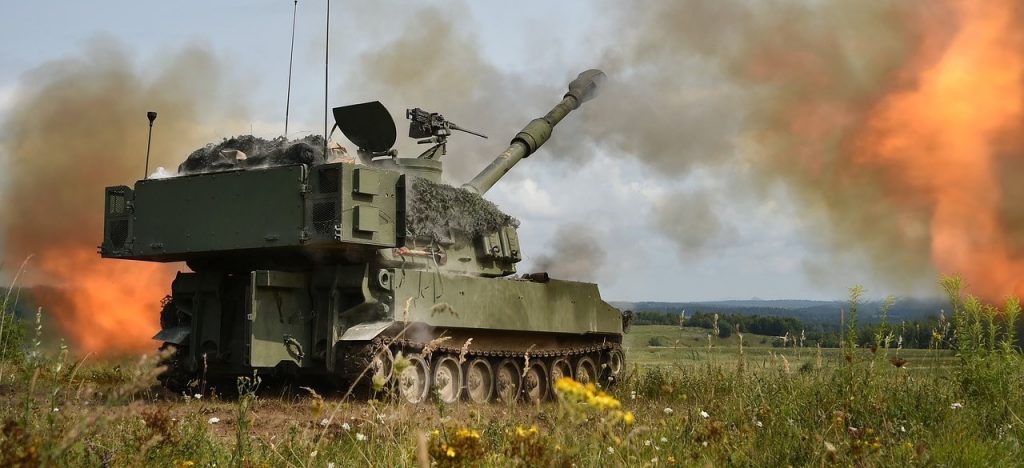 Former IDF general Yitzhak Brik says that the next war could be much worse than Israelis think. In a recent video, the outspoken Brik charged that Israel is unprepared to face large missile barrages or to use its ground forces at critical junctures.
Brik, who has repeatedly warned that the army is not ready to face a major war, urged Israelis to press the government into action. "You should be very worried," he said in the video. "Israel faces an existential threat."
The former general, who served in two wars as an armored corps officer, says that the IDF is focusing on limited operations instead of preparing for a large-scale war. He is particularly concerned about Israel's capacity to face a growing missile threat or a battle-hardened Hezbollah.
In the video, Brik warns that Iran built a regional alliance system possessing 250,000 missiles. Israel's enemies could fire 1,500 to 2,000 missiles daily during a war, including hundreds targeting population centers, he says. The IDF is incapable of coping with this threat, Brik warns.
IDF Expects Deadly Missile Attacks
Brigadier General Ran Kochav, the commander of the IDF's air defense program, offers a glimpse into what lies ahead. Some of Israel's strategic sites are not as well-protected as others, he told daily newspaper Israel Hayom in an interview published Friday.
While Kochav's tone is less dramatic than Brik's warnings, his words suggest that Israelis can expect some tough days in a future war. The IDF is ready to deal with daily barrages of 1,000 missiles or more, Kochav says, but air defenses cannot offer complete protection.
In a conflict with Hezbollah, "people will be killed and there will be property damage," Kochav concedes. Israelis must prepare to spend time in bomb shelters and adjust their daily routine, he says.
Hezbollah Eyeing Northern Israel
And back to Brik. Turning his attention to Hezbollah, he says that the organization can deploy 11 elite battalions against Israel. These commando forces gained valuable combat experience while fighting in Syria, he says.
"Their mission during a war will be to cross the border into Israel and take over northern communities," he warns. Hamas is also adopting a similar doctrine, he says.
Moreover, Brik is particularly worried about the state of the IDF's ground forces. Israeli leaders are hesitant to use the army for fear of casualties, he says, and this carries grave implications.
This cautious approach means that the IDF is not utilizing ground forces even in critical junctions, Brik says. As a result, ground troops feel that officials do not trust them to perform the job. "If we conducted ourselves this way in previous wars, we would not be alive today," Brik concludes.
Disturbing IDF Report
Military officials have previously claimed that Brik's criticism of the IDF is exaggerated. However, a newly released document suggests that the essence of his warnings may be accurate.
On Saturday, news website Ynet posted a secret report detailing glaring shortcomings in the IDF's 319th Division of the armored corps. The military censor cleared the document for publication following a long legal battle. Notably, the report pertains to the army's largest reserve division, which will likely take part in any future war on the northern border.
According to the damning internal audit, 52% of the division's vehicles were out of service, and half of its tanks were on loan to other units for training in southern Israel. Other findings included inadequacies in the division's medial services, and a shortage of transport trucks.
The report in question is from August 2018, and the army says that it resolved many of the shortcomings by now. However, Ynet says that many flaws have not yet been addressed.