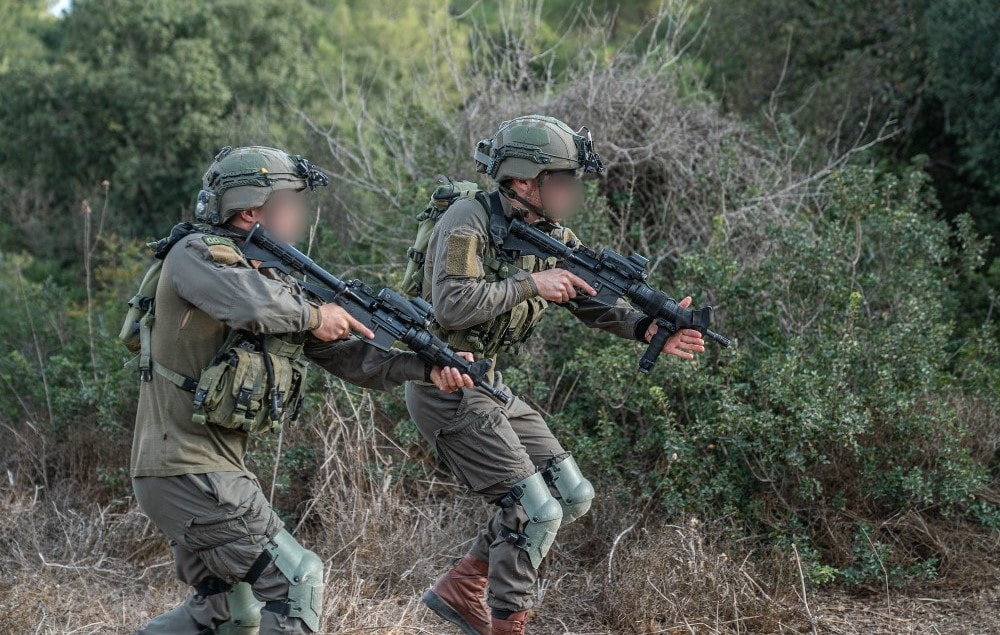 Media reports on the Gaza war are intensive and detailed, but much remains hidden from the view behind the scenes. At any given moment, some of the most interesting developments are kept under a veil of secrecy, only to be publicized days later. Other information may only be revealed in months or years.
Below are some details about the IDF's covert operations against Hamas and Islamic Jihad terrorists in Gaza.
Elite IDF units inside Gaza?
Israel's naval commando unit, Shayetet 13, has been very active during the war. This was revealed only six days after the fighting started. The elite IDF force collaborated with Navy missile boats to strike over 100 terror targets, journalist Shai Levy reported.
The naval attacks were carried out both above and under water, on beaches and deep within Gaza, Levy said. This seems to suggest that IDF commando forces operated inside the Strip, but there was no confirmation of this as the army keeps such details classified.
It was also revealed that the IDF thwarted a major attack on Israel via the sea. Israel killed the commander of the Hamas naval strike unit and some fighters, considered the group's top forces, journalist Amir Bohbot reported. There was no elaboration on the operational details of this covert mission, which foiled a Hamas infiltration.
The IDF believes that Hamas will have a hard time staging a naval strike at this time, Bohbot said. So far, the group's attempts to carry out special operations have failed, including suicide drone attacks and raids into Israel (more details in the next section). Notably, the army boosted Israel's defenses against such efforts, and deploys an electronic warfare unit specializing in downing drones.
Earlier, it was briefly reported that the elite Maglan Unit, a highly trained and specialized force, fired high-precision rockets at key targets in Gaza. Very few details were provided, again raising questions about whether such troops are operating in enemy territory.
And another unanswered question: Is the IDF's top-secret Ghost Unit fighting in Gaza? The multidimensional force has been training to hunt for Hezbollah rocket squads in Lebanon, but is it now helping to detect and destroy Hamas cells?
Hamas failures and secrets
IDF forces also thwarted two attempts to infiltrate into Israel by bypassing the underground barrier in Gaza. Hamas sent its elite units to the border via tunnels, and planned to break through the fence by blowing it up with explosives, journalist Alex Fishman reported.
Dozens of terrorists died in these failed attempts, he wrote, without elaborating on how the army foiled these attacks.
Finally, there are also closely guarded secrets on the Palestinian side. One of them is the number of terrorists killed in Israel's devastating assault on Gaza's extensive terror tunnel network. Hamas is making great efforts to hide the figures and is forbidding the publication of any photographs or details.
Israeli defense officials estimate that dozens or a few hundred terror operatives were killed in the operation. At this time, the IDF and Shin Bet security service are working to verify the number and identities of those buried under the rubble.