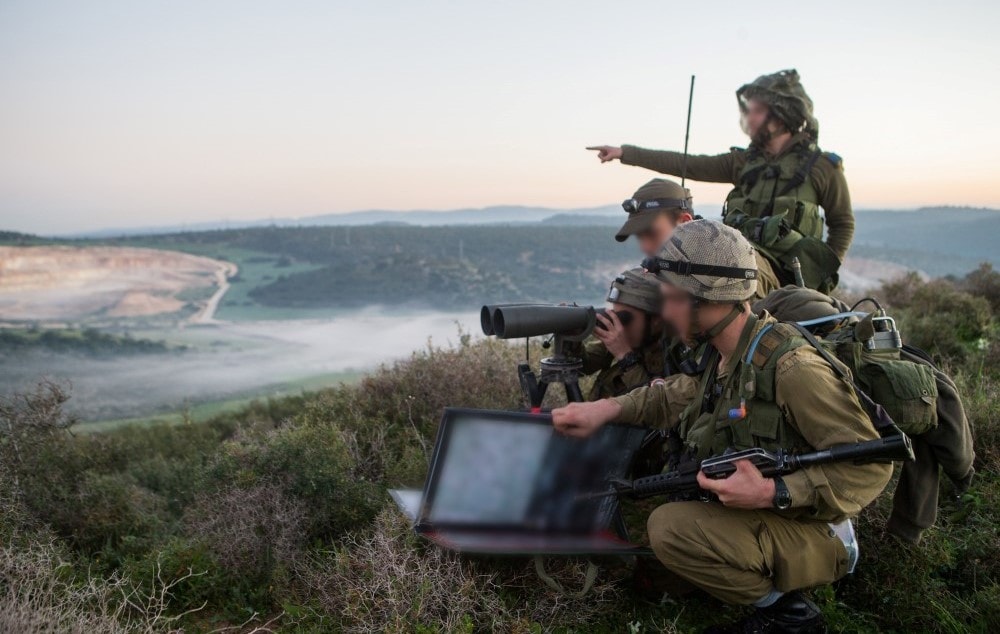 The IDF electronic warfare unit is developing advanced capabilities to disrupt and neutralize enemy drones. The latest revelations on this front come as Iran unveils new UAVs that it says can hit targets in Israel.
IDF engineers are producing an "electronic Iron Dome" to block drone attacks, a senior officer in the electronic warfare unit told Makor Rishon weekly. Hezbollah, Hamas and other terror groups are improving their unmanned aircraft, but Israel's expertise in the field is still a few notches higher, he said.
The army managed to minify the drone disruption technology and fit it into a small button installed in the body armor of infantry forces, the report said. Israeli troops are also equipped with lightweight means to disrupt roadside bombs.
The IDF electronic warfare unit has a combat branch that carries out field operations, Makor Rishon revealed. The specialized branch has been deployed on multiple fronts and works with other units on defensive and offensive missions. The force uses all-terrain vehicles to operate behind enemy lines, the report said.  
New Iranian drone threat
Meanwhile, Iran recently unveiled new drones with a range of more than 1,000 kilometers. The UAVs can hit targets in Israel as well as US and allied assets elsewhere in the region, Iranian Defense Minister Amir Hatami said.
Tehran also showcased a small drone that can be deployed in swarms, which present a heightened challenge for defending forces. The UAV can operate as part of a swarm of 10 aircraft that communicate with each other to strike more effectively, Israeli missile expert Tal Inbar told Israel Defense.
The new strike drones can be carried by a larger UAV to transport them closer to the attack destination, Inbar said. Notably, Israel has been boosting its air defenses to counter more sophisticated threats, including Iranian drones and cruise missiles.