Israel tests upgraded Iron Dome air defense batteries in preparation for large-scale assault by Iran axis.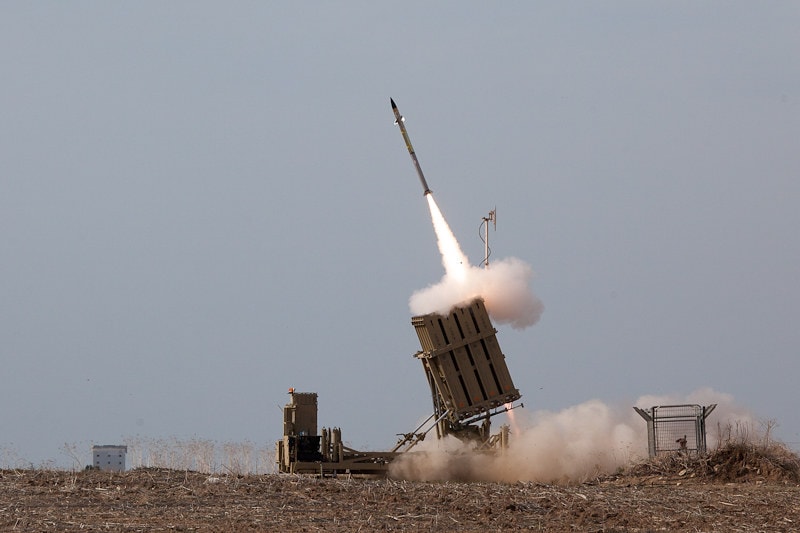 Israel's Defense Ministry tested an upgraded model of the Iron Dome air defense system on Monday. Security officials refused to disclose the precise nature of the tests, but media reports revealed that the IDF is preparing to counter a missile and drone attack on vital Israeli assets.
The Ministry issued a vague statement, saying that the trial marked an "important milestone" and simulated several scenarios of future threats. A video of the tests appeared to show Iron Dome intercepting an unmanned aircraft.
However, Maariv daily later reported that the newest Iron Dome model was designed to intercept cruise missiles and suicide drones. The Israel Defense website added that the IDF is preparing for the "Saudi scenario," that is, an attack like the 2019 missile and drone strike on Saudi oil installations.
Warships to get Iron Dome
Defense officials are concerned that Iran and its regional proxies could launch a similar assault on vital Israeli assets, such as offshore gas rigs. In January, the Air Force elevated its alert level in case pro-Iran Houthi rebels in Yemen target southern Israel.
A recent Israel Defense article warned that the IDF's defenses against Iranian UAVs may be insufficient and can be penetrated. The analysis noted that the Air Force has limited capabilities in countering a drone offensive, and that air defense systems could be targeted as well.
The latest Iron Dome upgrade is meant to boost Israel's ability to intercept such threats, and to install the air defense system on Navy ships. This will enable the IDF to cover wider territory while increasing the mobility and geographical spread of its anti-missile batteries.