Intensive Air Force activity reported across Israel as IDF prepares to counter missile or drone strike by Iran's regional proxies.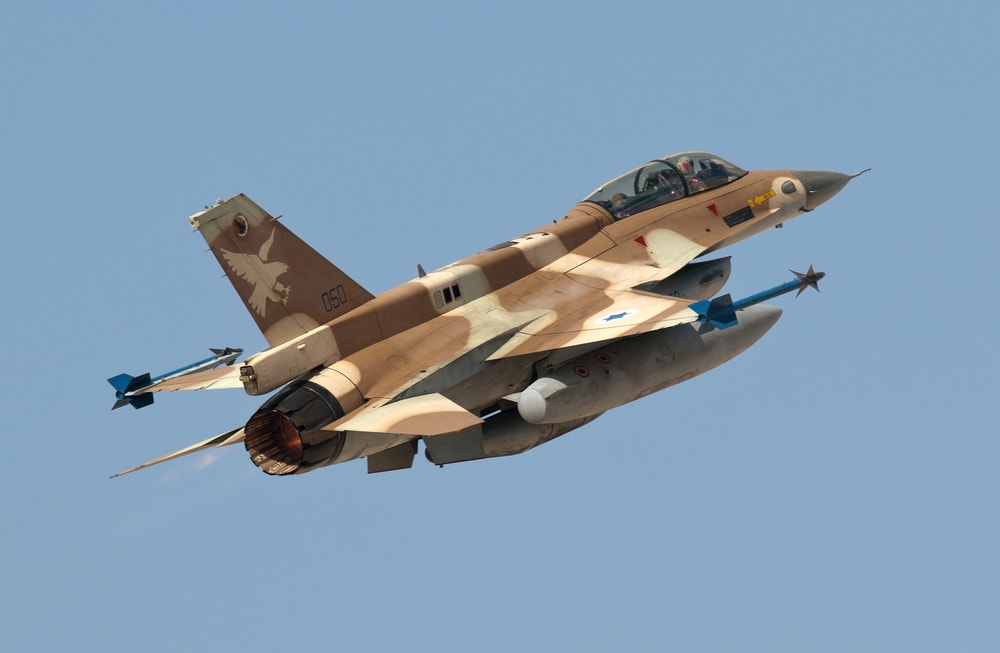 The Air Force is on very high alert across Israel in case of a significant strike by the Iran axis. An unusual presence of fighter jets has been reported nationwide at almost all hours, day and night, Haaretz daily says.
The IDF is apparently preparing to counter a possible missile, rocket or drone offensive on Israel by Tehran's proxies, the report said.
Much of the defensive effort is focused in southern Israel, where the IDF deployed anti-missile batteries and other defenses in case of a strike from Yemen, Maariv daily reported earlier. However, the elevated readiness extends to multiple theaters, including Syria and Lebanon, Haaretz said.
Uptick in Syria strikes
Notably, the Air Force escalated its operations on the Syrian front in recent weeks. The IDF allegedly carried out three airstrikes in Syria in the past 10 days to thwart weapons transfers to Iran's regional allies.
The IDF will likely launch more attacks in the coming days as it exploits Tehran's current restraint and favorable weather conditions, Maariv said. The ongoing strikes increase the risk of an eventual Iranian response that could spark a military clash.
Meanwhile, Israeli jets and drones are intensifying their flights over Beirut and other regions in Lebanon. This aerial activity heightens Hezbollah's fears of an imminent attack on its missile factories or other key assets.
Security sources told Haaretz that the US and Israel have no plans to initiate a broad assault against Iran at this time. However, defense officials are still concerned that mutual miscalculations could lead to a US-Iran flareup that will also affect Israel, the report said.
In December, the US military chief visited Israel for meetings with top defense officials to coordinate the next moves against Iran.