IDF holds war games to prepare for missile and drone attacks by Iranian proxies; unusual air force activity reported in southern Israel.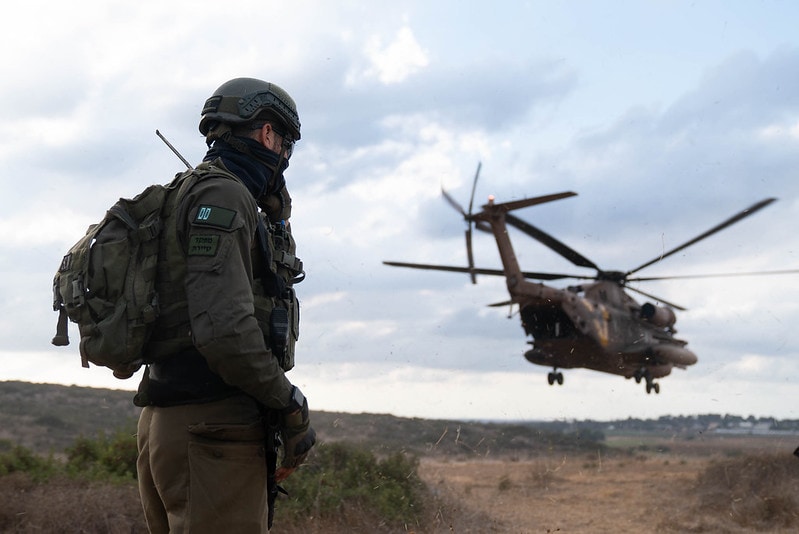 The IDF is preparing for an attack on Israel by pro-Iran militias in Yemen and Iraq, public broadcaster Kan reported Friday evening. Defense officials are said to be deeply concerned about recent developments in the region.
The army believes that Tehran could order its proxies to attack Israel with missiles, drones and other means, the report said. Intelligence officials are seeing indications that such weapons are already being deployed.
In the past week, the IDF engaged in war games and discussions to assess the danger and plan a response. Israel is also preparing to thwart an attack, military reporter Carmela Menashe stressed, hinting that a preemptive strike may be under consideration.
Eyes on Yemen
Israel is closely monitoring the recent transfers of advanced weapons to Yemen, military analyst Yoav Limor said Friday. Tehran provided its Houthi allies with drones and cruise missiles that are harder to detect and can be used to strike at Israel, he wrote.
The IDF previously adjusted its early warning systems to counter a potential assault from Yemen and will now boost this effort, Limor said. Jerusalem likely asked for US assistance in spotting suspicious movements, he added.
Notably, an Israeli submarine is believed to be stationed off the Yemenite coast at this time to gather intelligence and intervene if necessary.
Unusual air force activity
The Israeli deployment is meant to ensure that the IDF can quickly identify and thwart an attack. Earlier on Friday, defense affairs journalist Amos Harel pointed to the unusually high number of IDF aircraft flying in southern Israel in recent days.
The intensive air activity is likely intended to ensure a rapid response in case of an imminent threat.
According to Israeli assessments, Iran could fire at strategic targets such as gas rigs, hoping for a PR achievement with few casualties to limit IDF reprisals.