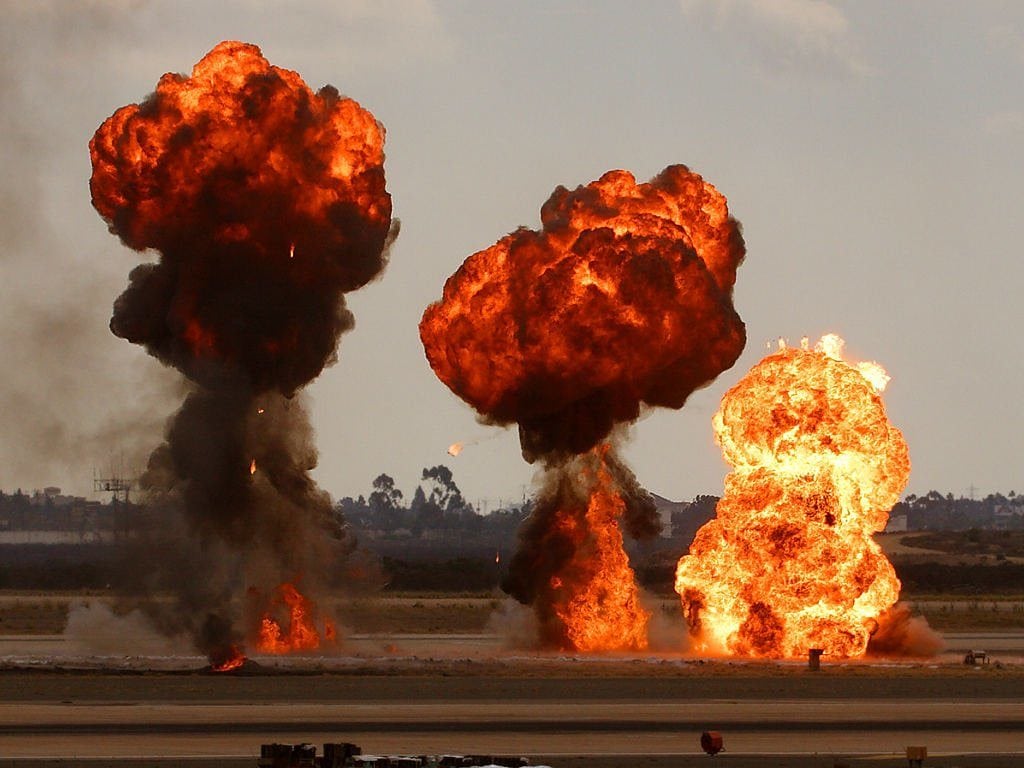 Numerous terrorists are believed to be dead in Gaza after the IDF laid a trap for Hamas by faking an imminent ground invasion. Estimates range from dozens to hundreds of fatalities, but there is no confirmation of the actual figures at this time.
Overnight, the Air Force heavily bombed large sections of Gaza's underground terror tunnels. Israel was aware of their location and could target them early on, but wanted to maximize the impact. How was this done?
The IDF mobilized growing forces to Gaza, deploying infantry, artillery batteries and tanks close to the border fence, N12 News says. This was followed by a vague press statement last night suggesting that ground operations were underway, prompting the foreign media to report that Israel is invading Gaza.
As Hamas fighters headed into the tunnels to prepare for combat, 160 fighter jets from 12 squadrons launched one of the largest bombing raids ever staged in Gaza. The Air Force struck for 35 minutes, dropping 450 bombs with over 80 tons of explosives.
The heavy assault caused extensive destruction, with tunnels collapsing across Gaza. A senior defense official initially told N12 that hundreds of terrorists are dead, but later estimates were lower. The bombing followed the killing of at least 20 senior terror operatives yesterday in pinpoint strikes, the official said.
IDF tanks confuse Hamas
However, the IDF carried out another deception operation to target Hamas frontline fighters. The army ordered armored forces to start moving along the border fence, convincing Hamas that the troops were about to enter Gaza, military journalist Amir Bohbot tweeted
Once Hamas deployed forces to counter an invasion, they were detected and targeted by tanks and artillery positioned in Israeli territory, eliminating more terrorists. The IDF then launched a broad assault on rocket launching pits and mortar squads.
Bohbot later tweeted that it was too early to fully explain the IDF assault, suggesting that additional deception operations remain classified for now.
Ever since Hamas launched its rocket offensive on Israel, the group has been hit hard and much of its military infrastructure has been destroyed. The IDF continues to escalate its strikes, with no target date for ending the military campaign.